Ok, around about a month ago, I bought a Corsa B 1.6 16v Sport category D salvage car. Low mileage (32000) and very good cosmetic condition. It had nearside front suspension damage (which I have now repaired) and apart from M3 style door mirrors and TSW five spoke alloys, it is standard.
Please excuse the poor quality photo!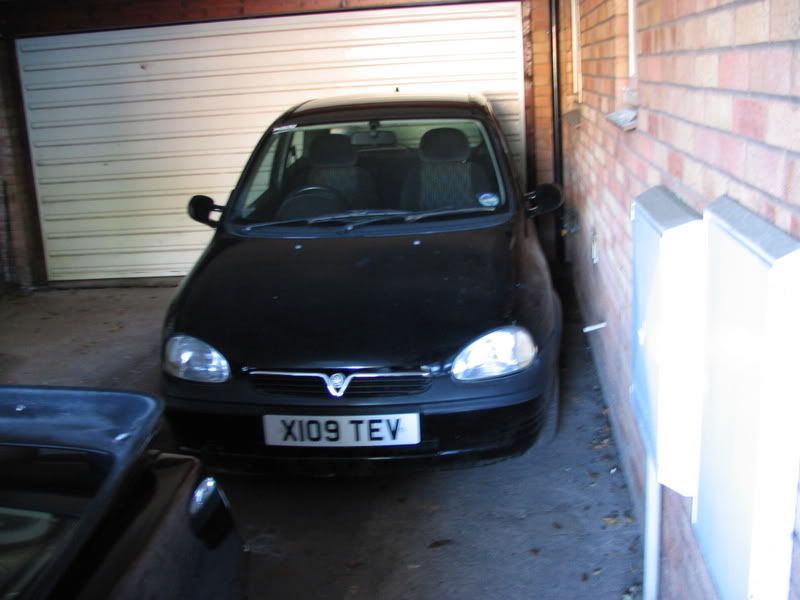 Anyway, I trailered it back to my workshop (because it was'nt road legal), although it did start, run and drive.
It had a small amount of welding done to the chassis and several new suspension/steering components bolted on and when I came to drive it out, you guessed it, flat battery. That got charged up and now the imobiliser won't dissengage as indeed nor will the alarm?
The car has central locking although not the remote type (old style key with the torch built in) and when I pulled the key apart, there was no transponder in there
Next thing I tried was a new, un-programmed transponder (I happened to have one) and as you'd expect, same problem only with a flashing EML. I did expect this as the transponder would'nt be talking to the ECU.
So, several questions here..
The previuos owner was from Southampton, is he on here and if so, can he tell me of any modifications?
Has anybody else suffered a similar problem?
Does anybody know of a solution/reset sequence etc.
Thanks for taking the time to read this..Any help will be greatly apprecited:thumbs_up:
This car will be for sale, with a full MOT just as soon as I've got it running.