Discussion Starter
•
#1
•
I am trying to now wire my halo rings into my sidelights bt i'm so confused about it....
I need two of these: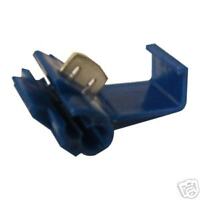 Which the site says:
We recommend using a wire clamp or tap, it is the easiest, fastest and safest way of doing this, they can be found at most auto part or electrical stores. Basically it is a small clamp were to put two different wires together and close down on a locking clamp. It properly connects the two wires together without any cutting of any of the wires yourself.

If you cannot find or get any of these clamps, you do have other options. But the general rule is to somehow connect or tap into your vehicles wiring harness to connect the halo wires properly.
Where can I get these? What are he oter options?