Discussion Starter
·
#1
·
Regretably, for sale is my 1999 V reg 1.4i Corsa Sport in Vauxhall Arden Blue. It has 58000 miles on the clock, 10 months MOT and 4 months tax. I have owned the car since 2006 but my reason for selling is I now have a new car. Car is located in Cannock and now dons the original plate of V217 KNP not the personalised one in the pics.
Need it gone quick due to the laws changing on car insurance! Not long ago got this taxed for the benefit of potential buyers but the law is now that every taxed vehicle has to have insurance so if the buyer wants this car with the tax, they need to act quick before I have to put it back on a SORN.
The car's modifications include limo black rear tints, 15" Corsa C SXi alloys, backbox (unsure of the manufacture as was on the car when I bought it, but is very raspy sound), tinted rear lights, colour coded rear bumper and arches, debadged front grill, debadged and colour coded bootlid and lock, blue parts in interior, blue footwell neons, colour coded engine bay and a drilled airbox. Bear in mind that the corsa is now back at standard height and not as low as it appears in the pics.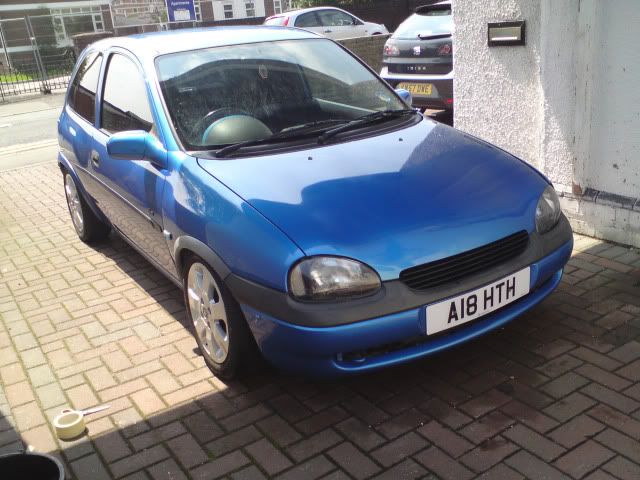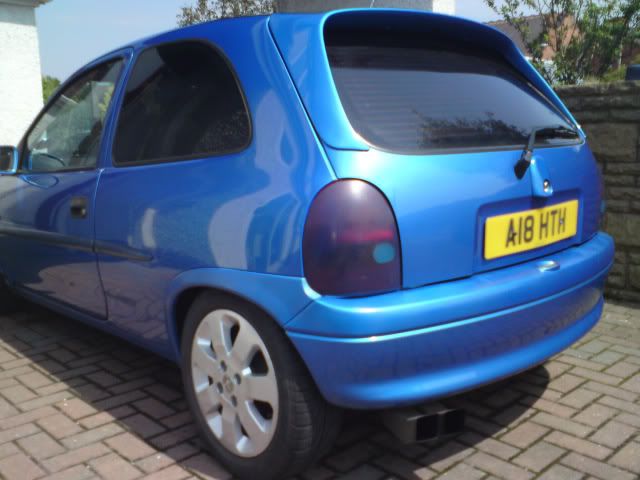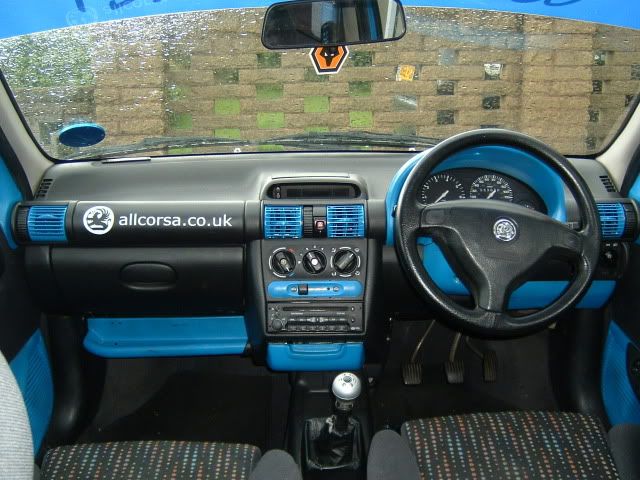 Now for a few bad points about the car as I'm not in this to hide anything from anybody....
The car was involved in a bump back in 2007 and there was damage to the front end (no damage to the engine though). Since then, the front has been rebuilt and in no way affects how the car looks or drives. The car has passed 2 MOT's since the rebuild and has been driven on the road for over a year since.
On the boot lock surround, paint is starting to bubble up, but it very easy to sort out as the part is plastic and removable. Another one could be got from a scrapyard for pence or could be redone, if it even bothers you at all.
I think thats about it, but if anyones unsure about anything feel free to ask! :thumbs_up: