For sale i have a set of 4 Corsa sport 14" 3 spoke alloys with tyres. They are in excellent condition with only a few tiny scratches here and there. The alloys come complete with the center caps, bolts and the center cap key. The tyres are also in very good condition with a decent amount of tread left on them. The tyres are retreads, but have done me well for the 5/6 months I've had them.
Here are some pictures.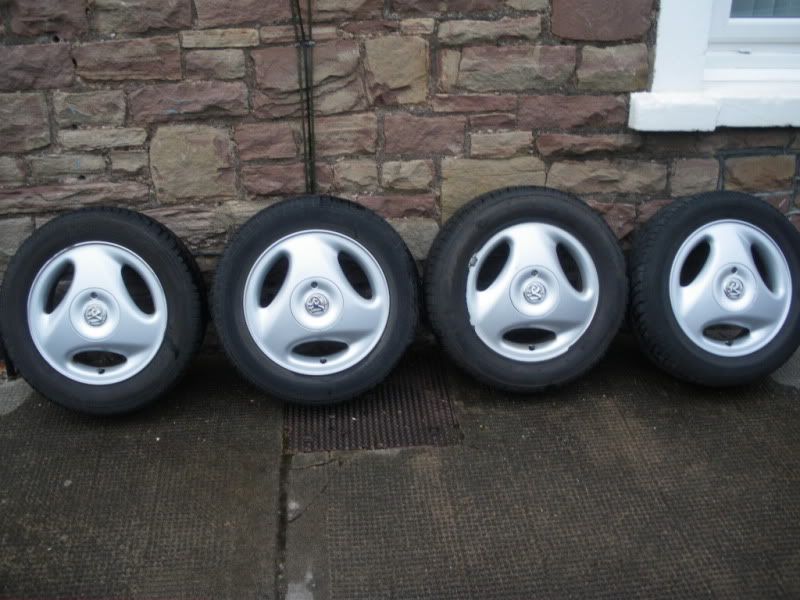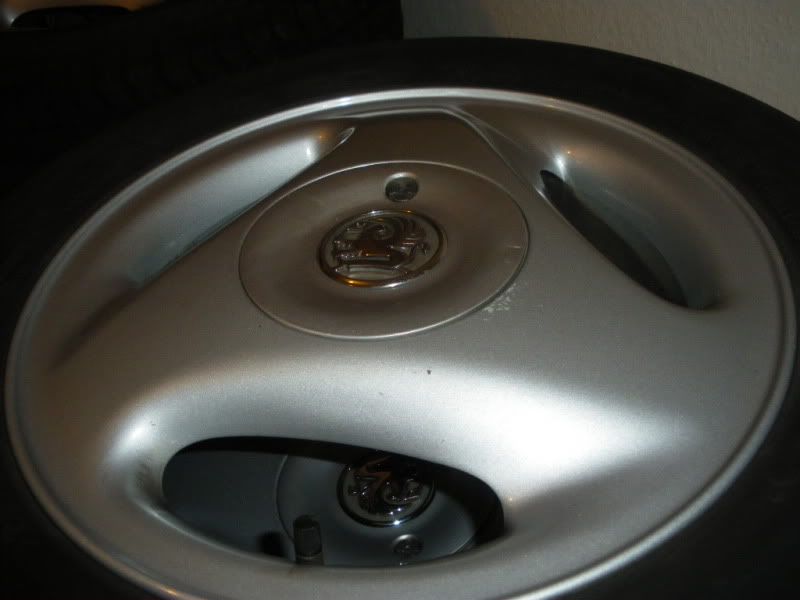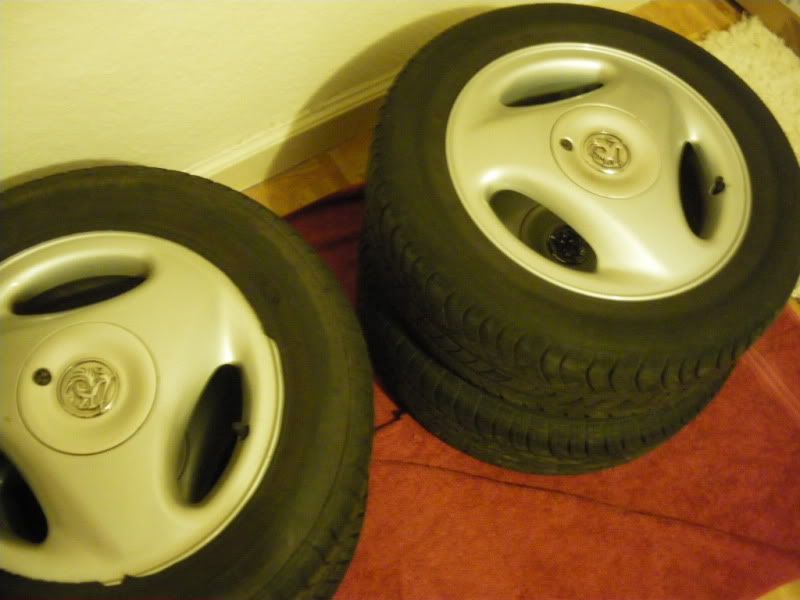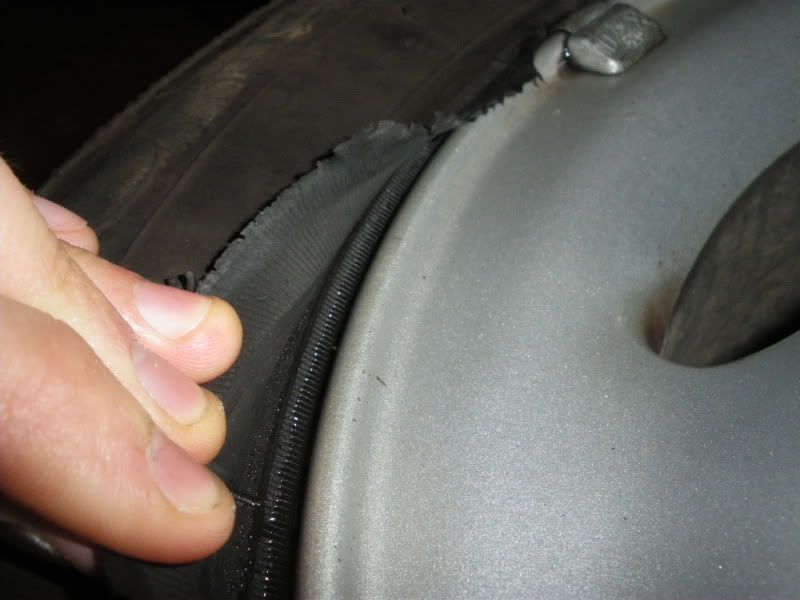 Cash only and i am open to offers.