Discussion Starter
·
#1
·
I have just bought an 05 Corsa SRi 1.8 16v and it has been lowered by the previous owner. He said it has got coilovers and the shocks have been upgraded and are slightly harder which you can notice as it has quite a hard ride. From what I can see it looks as if the front has coil overs and the back has just springs but I'm not sure how much it is lowered by.
Anyway my problem is whenever I got over even a small pothole something bangs really loud on the front wheel and it sounds damaging. I'm not sure if its the car hitting the ground which seems unlikely as its not that low, if its the tyre hitting the wheel arch or if something is wrong with the shocks? I measured from the floor to the bottom of the wheel arch (bit hanging over tyre) and it was 540mm, the back was also 540mm. I haven't notaced any bangs on the rear wheels. I think Sri's are 15mm lower than the normal as well as me having very low profile tyres.
What is going on? How much do you think it has been lowered? any suggestions would be great.
Rear Wheel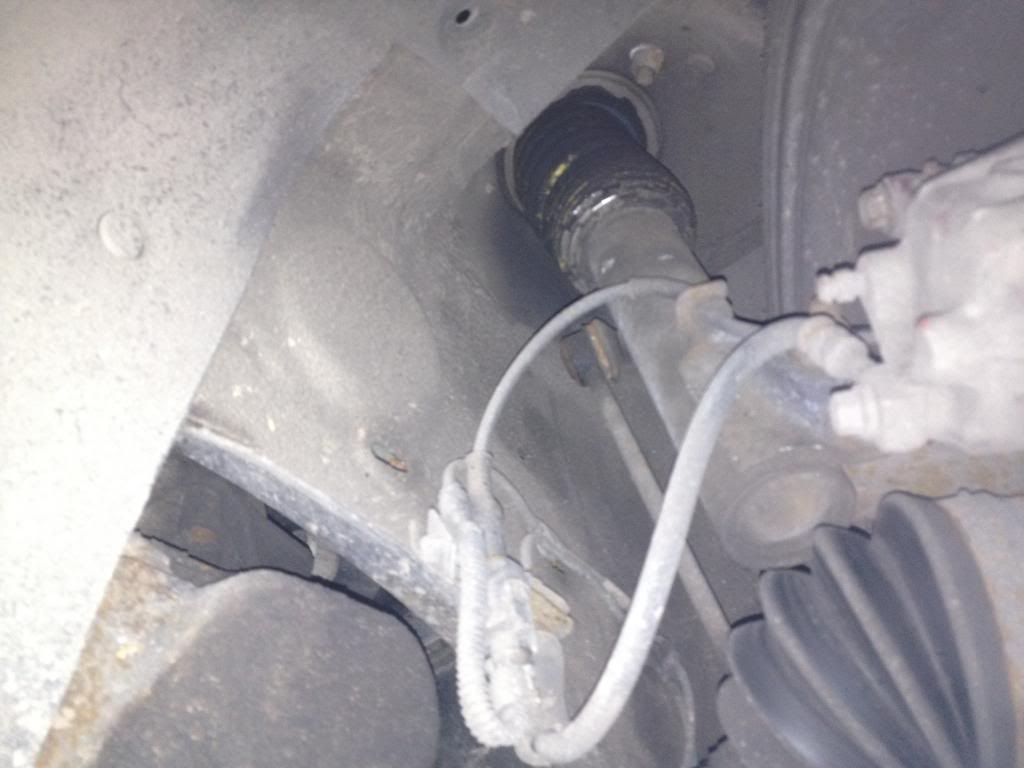 Coilovers on front
Rear - is this just springs not coil overs?
Thanks again!