Discussion Starter
·
#1
·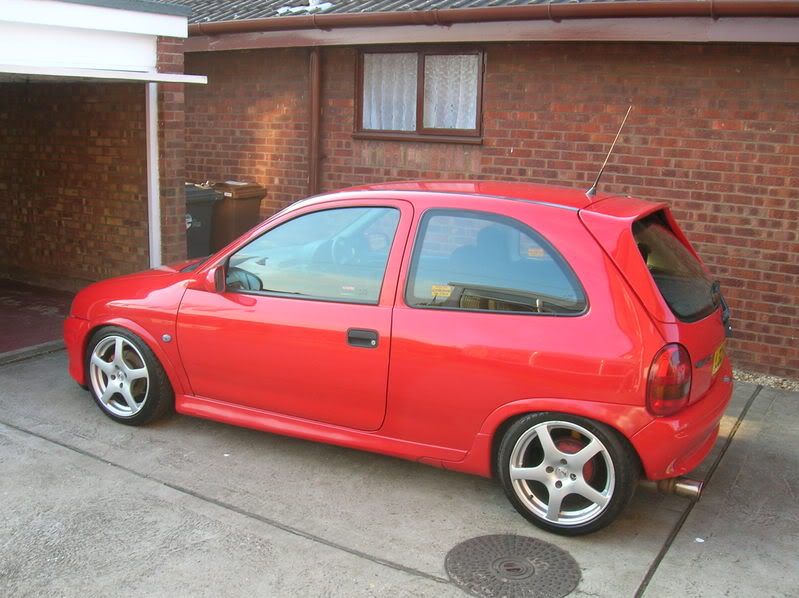 I have forsale 1994 Vauxhall Corsa GSI with a 2.5 V6 conversion. I bought the car for £3000 about 6 months ago, with the conversion already done. I am putting this up for sale as I have recently purchased a astra coupe and want to spend money on it, and i havent got round to insuring on taxing the corsa, and so i have lost interest.
The guy who had it before me got the conversion done at Power Crazy in Lincoln. The donor car was a cavalier 2.5 V6, and as far as i know it was rebuilt after been removed from the car, but i dont have anything showing the actual millage of the engine, but the shell has done 129,00 miles. The body work is a bit rusty in places, and the bumper could do with touching up, but apart from that it cleans up well.
Since owning the car I have spent over £500 on the car. I have bought an Auto watch alarm giving the car remote central locking, high frequency motion sensors, boot, bonnet, door and glass sensors with a blue led warning light (£250) New Camlbelt kit (£104), the oil, oil filter and fuel filter (about £20). Then £150 getting all of these fitted, and a new cv joint and ball joint. I have reciepts for near enough all of this.
Also bought camber adjustment bolts (£44.99) and got them fitted at richtoy motorsport (£35)
Modifications :
16" Fox Racing Alloys
Lowered 60mm (coilovers still on car but are sold)
2.0 cross drilled and grooved disks with green stuff pads
Sports exhaust
3 litre cams
K&N
Chipped ECU
Lightened balanced flywheel
Up-rated clutch
stealth shelf with 6"9's
amp wiring kit
the car will also come with a pioneer flip down stereo
chrome bonnet lifters
Silocone Hoses
chrome oil and water caps, not fitted yet (bought from lmf vauxhall, both came to about £80)
The power of the engine is unknown, but I think the standard bhp of the engine is 190 odd, and plus youve got the cams and the chip. oh and I havent got round to changing it on the logbook yet, so its still down as a 1.6 GSI
I was looking for around £2500 for the car which i think is a fair and reasonable price for a very rare and fast car.
If you are interested please contact me (james) on 07823889478