Discussion Starter
·
#1
·
Well, the Corsa hasn't been behaving recently, so I decided it was time to stop pouring money into it. Will probably be splitting it since it still isn't running right. Feel free to PM me if you want anything, but please don't clutter this thread with vultures waiting to pick it apart before it's even cold!
Always wanted one of these since Gran Turismo 2!
1997 Toyota MR2 Rev4 GT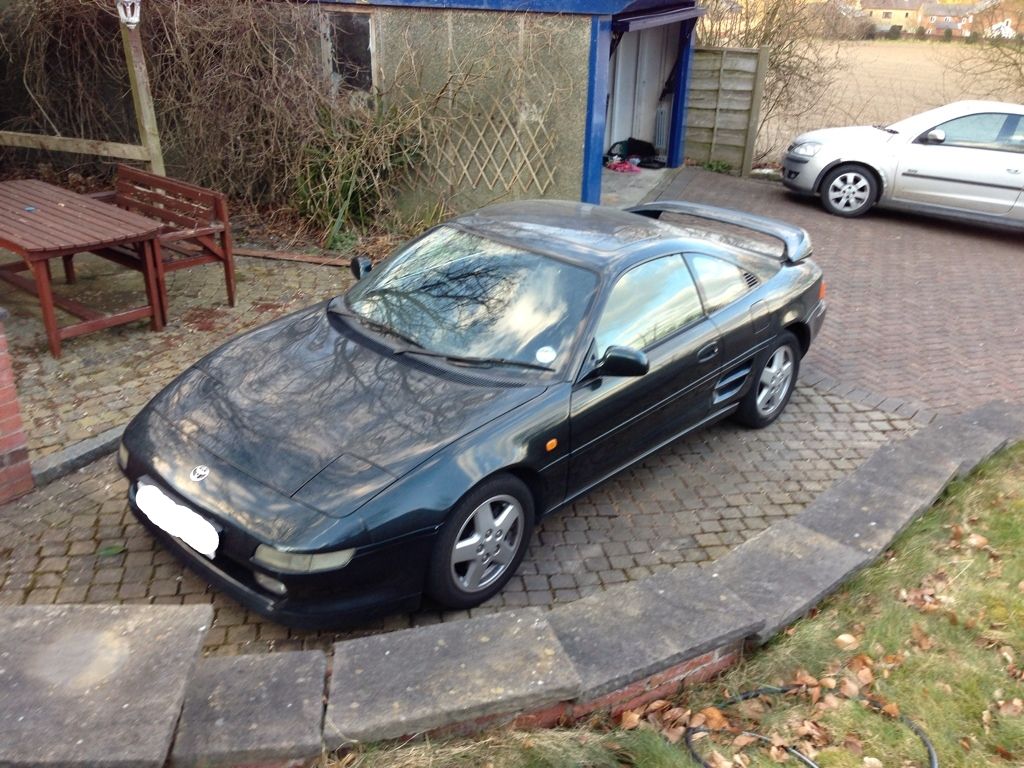 Quite high mileage, but plenty of history and seems to have been looked after well.
Thoughts so far:
Flap up headlights = instant cool
All you can see in the rear view mirror is spolier
The indicators on the wrong side, but I already prefer it that way
The interior is a really nice place to be.
I know theres a comfy setup for the drivers seat somewhere, but I haven't found it yet.
The gearbox/diff is making an awful whine :shocked:
It's in desperate need of a clean!
More later, I'm off for a drive