Discussion Starter
·
#1
·
This is a guide on how to fit HID convertion kit to a Corsa B with angel eyes.
The angel eyes use 2 seperate bulbs, one for dipped beam and one for main beam. These angel eyes use a H1 bulb for dipped (other angel eyes may use other H bulbs so check before you buy your kit)
First thing to do is remove the bumper to gain access to the inner wheel arches and allow you to remove the head lights.
To remove the bumper you need to undo the 9 bolts that secure it to the car. There are 3 along the bottom edge of the bumper that secure it to the cross member (1 in the centre and other 2 next to the tie bar brackets), 2 in the bottom corners where the mud guard meets the bumper, 2 in the wheel arch near the top and 2 where the grill meets the slam panel.
This is how it should look so far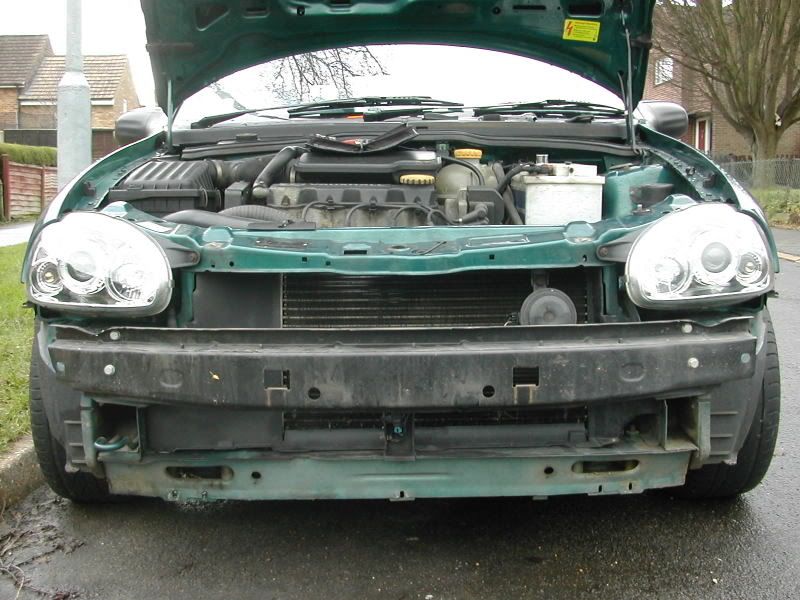 Next you need to remove the head light ( 2 very obvious bolts) and replace the standard halogen bulb with the new HID bulb and secure it in place with the clip (HID bulb is slightly wider so becareful when fitting and is harder to clip back on) .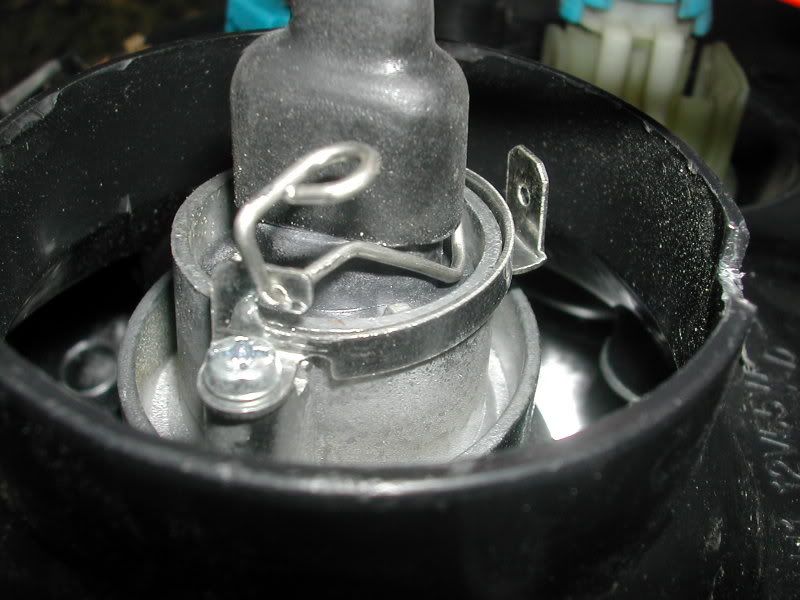 You also need to cut a bit out of the head light to allow the HID bulb wire to exit the head light (you can also drill a hole and use a gromit if you wish)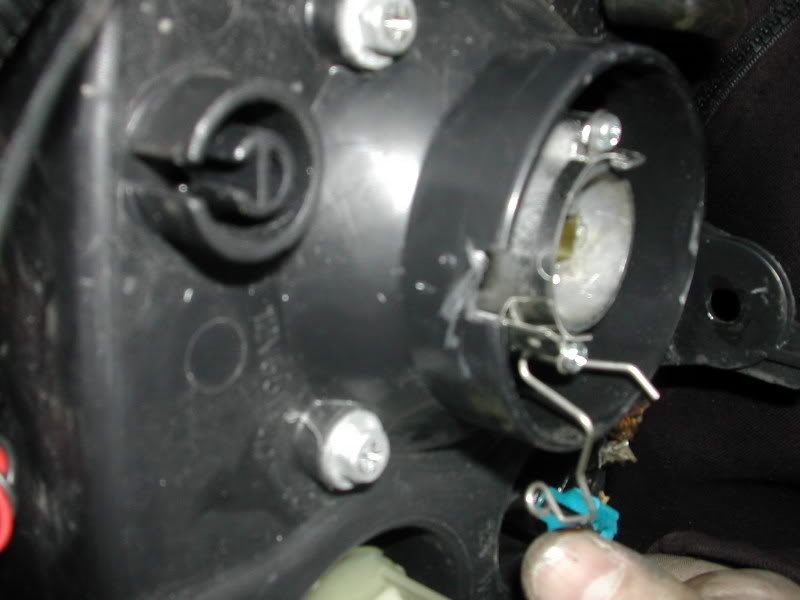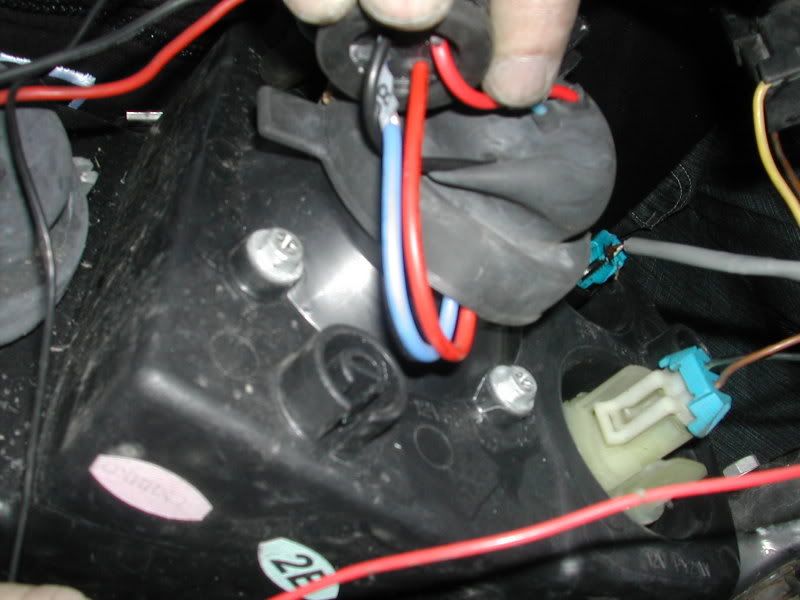 You now need to plug the ballast wires in to the dipped beam wires, like so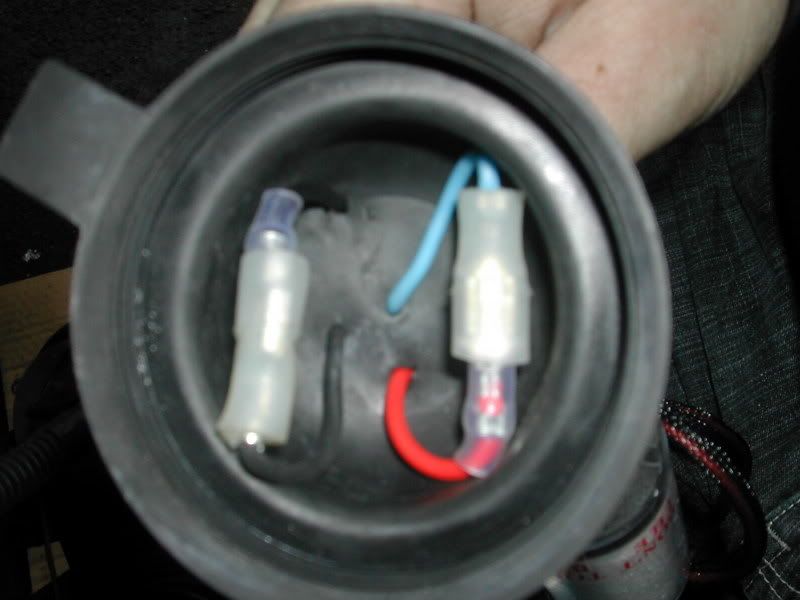 You can know refit the headlight and plug the HID bulb wires into the ballast of the HID kit.
Now you need to fit the brackets that hold the ballast securly to the car. We chose to put them in the inner wing area so they are protected from the elements by the bumper and splash guard. Make sure the conectors are at the bottom to help prevent them holding water.
On the passanger side its nice and accessable. Bend the top of the bracket and hold in place so you can mark the 2 holes. Remove bracket and drill the holes. The top hole will need a self tapping screw as there is no accesss to the back of the hole but you can use a nut and bolt for the bottom one.
This is the bracket fitted on the passanger side