Discussion Starter
·
#1
·
If you're familiar with stripping off a door this should only take around 15 minutes to fit both to your Corsa B.
I've reused some old pics, which is why my car switches from grey trim/manual windows to black trim/electric windows
Tools Required:
Small Screwdriver/Nail/Rod
Philips #2 Screwdriver
Large Flat-head Screwdriver
Knife/Scissors
Tape
Section 1: Dismantling the Chrome Handle
First of all, use your Screwdriver/Nail/Rod to knock out the securing pin that holds the chrome handle to the Vectra backplate, we only want the chrome handle. I used a Phillips #0 screwdriver.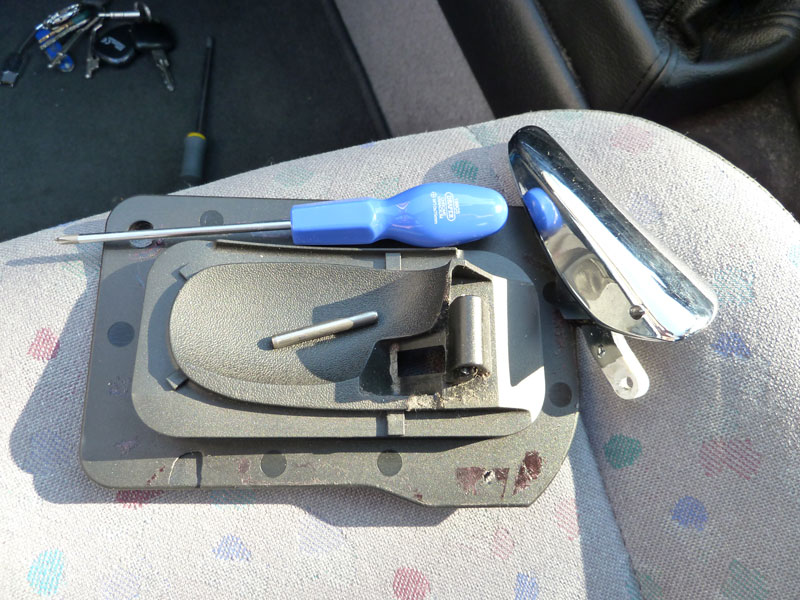 Section 2: Stripping the Door
Take your large flat-head screwdriver, and pop the strip near the window. Be careful not to slip, as you might break the window :shocked: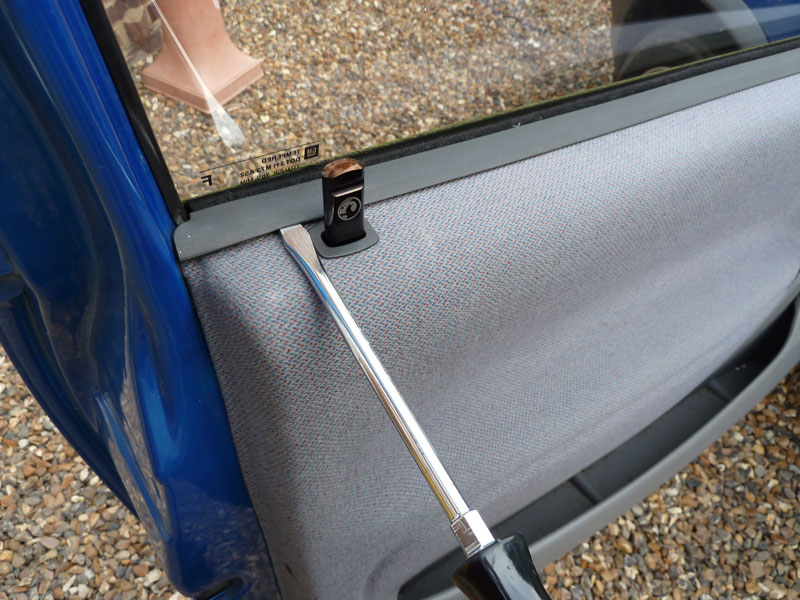 Pull off the grab handle surround, and remove the 3 Phillips #2 screws.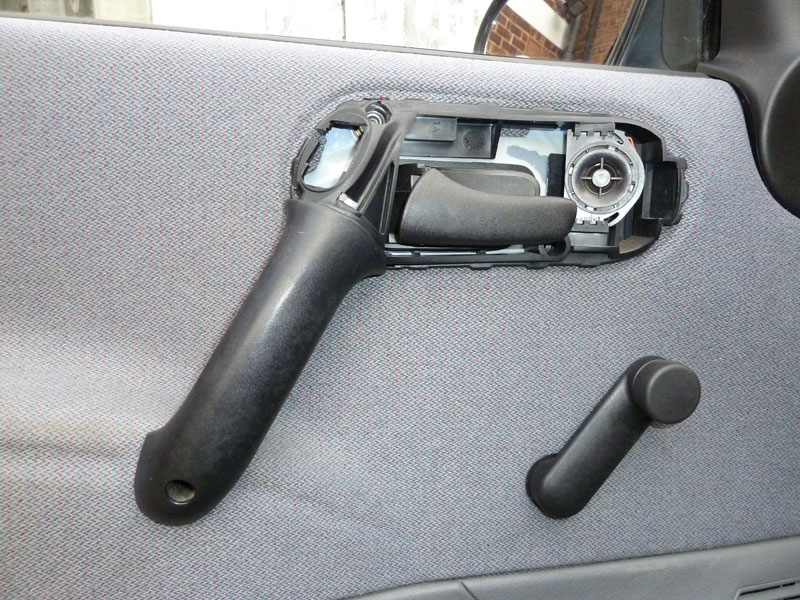 Take off the winder handle, there is a circlip that needs to be removed to free it. I use a small hook made from a paperclip.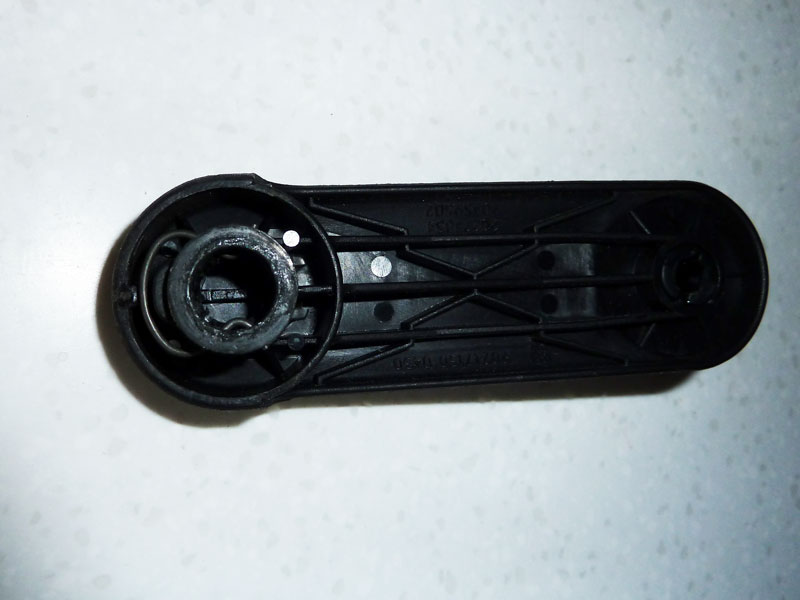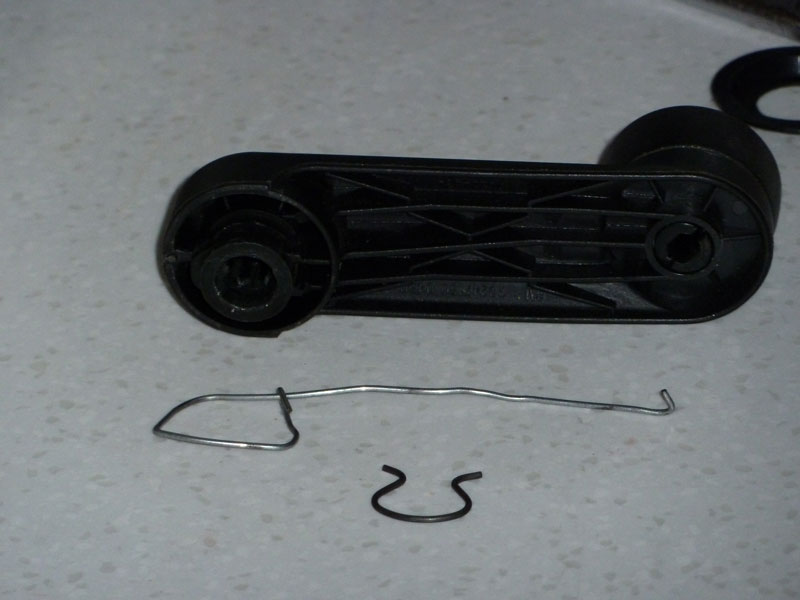 Pull off the rubber from the mirror adjuster, then pull it away slightly at the top. There are two push clips at the top, and two tabs at the bottom. Once the clips are free, pull it up and away from the door to avoid breaking the tabs.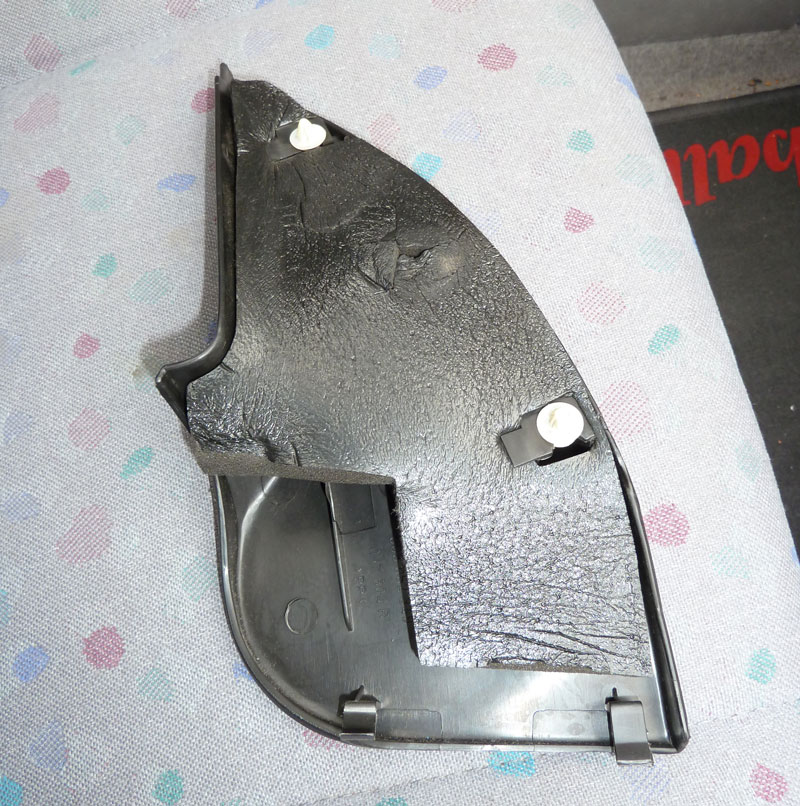 There are 7 screws to remove the door pockets, and two more to free the door cards.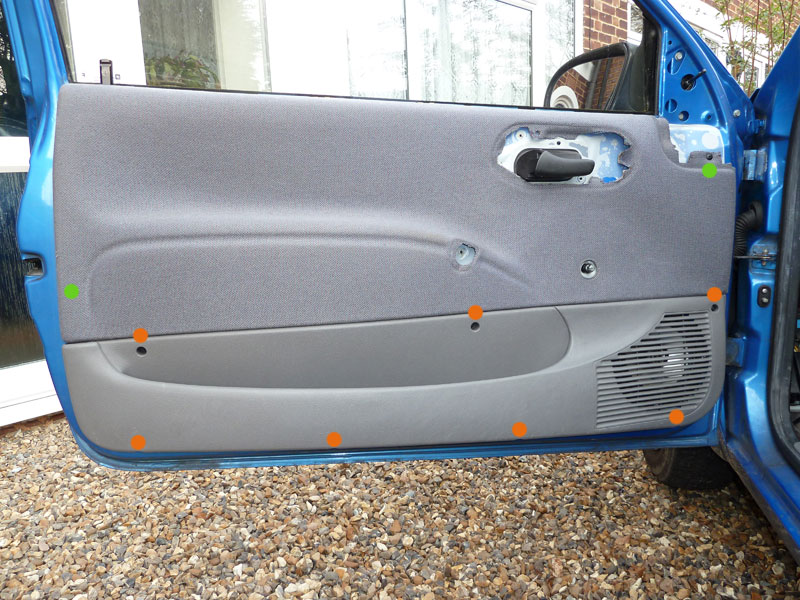 Section 3: Removing the Black Handle
Cut and peel back the weathershield, exposing the backing plate.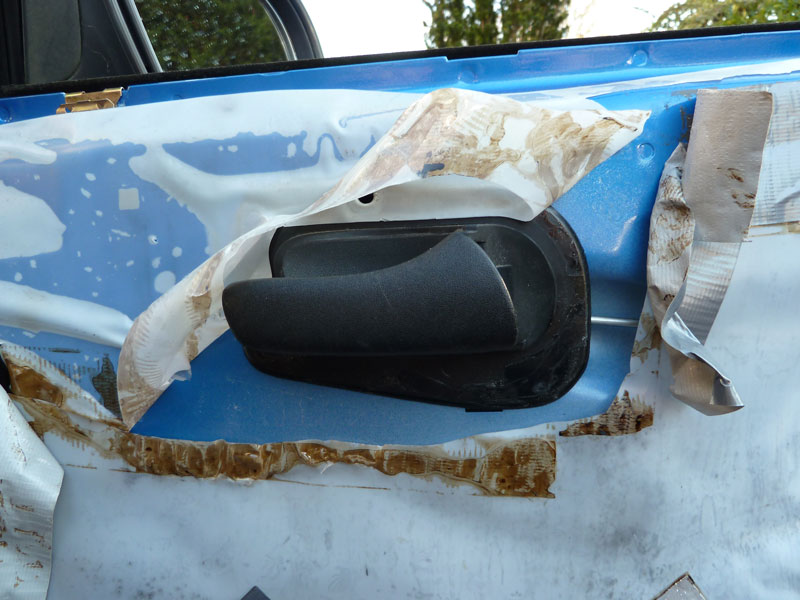 Knock out the pin from the black handle, be careful not to loose it as we'll be re-using it.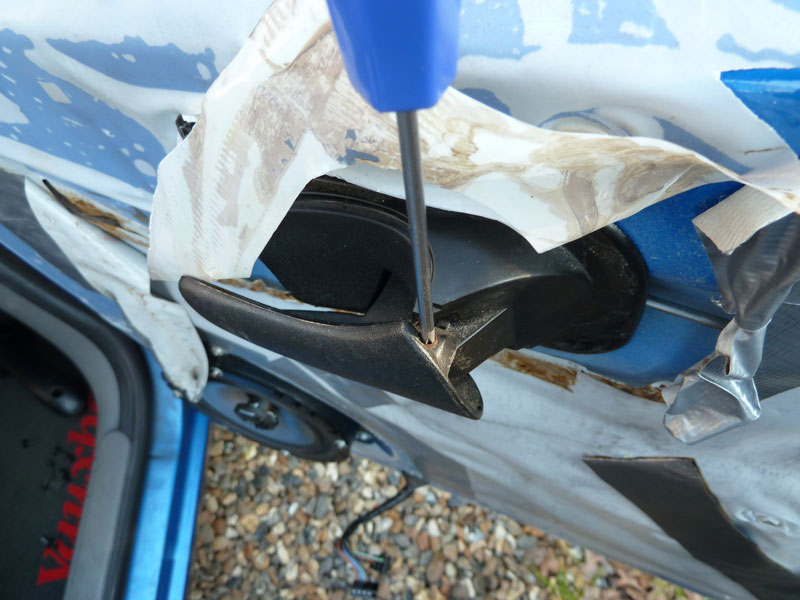 Push the backing plate towards the front of the car, then away from the door to release it. Wiggle it about to free it from the control rod.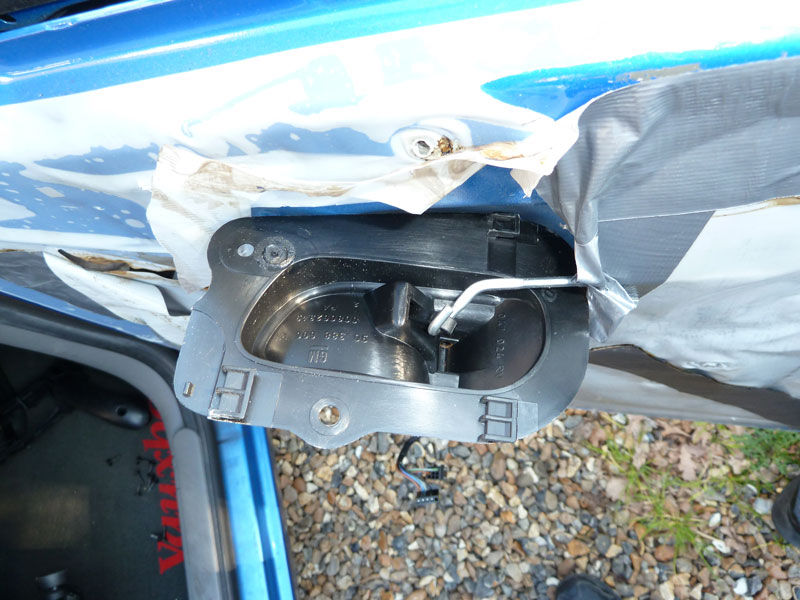 Section 4: Fitting the Chrome Handle
Get the pin started in the chrome handle.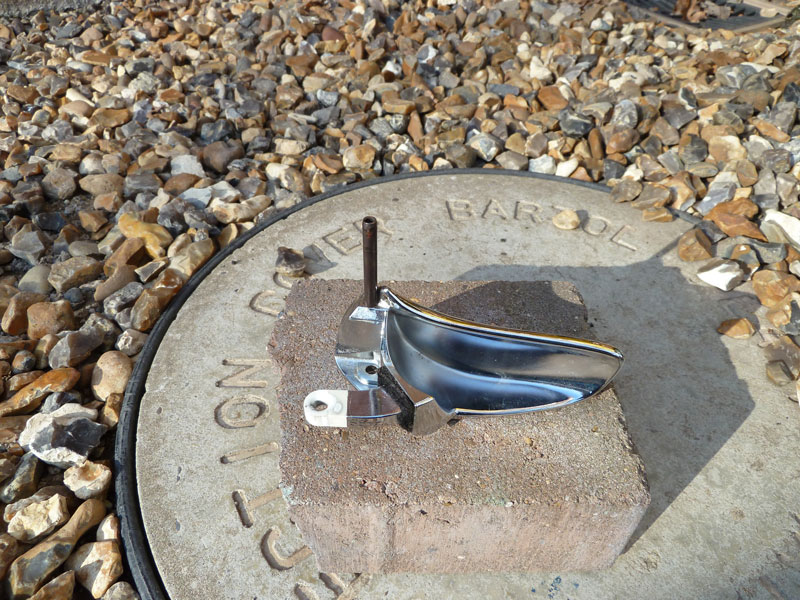 Place the chrome handle on the Corsa backplate, and push the pin in further. I found it easier to hold the backplate and push the pin against the brick.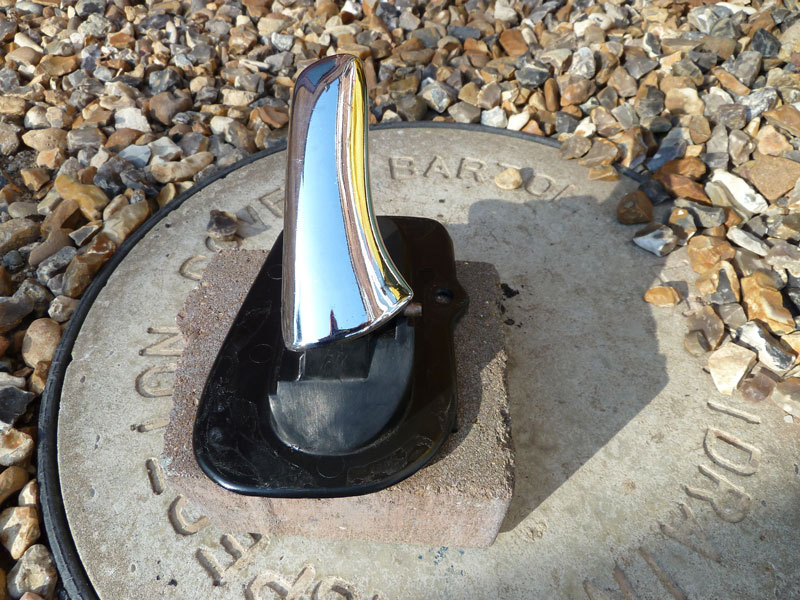 Re-attach the control rod, and slide the backplate back into the door. Knock the pin back down the rest of the way so it's flush.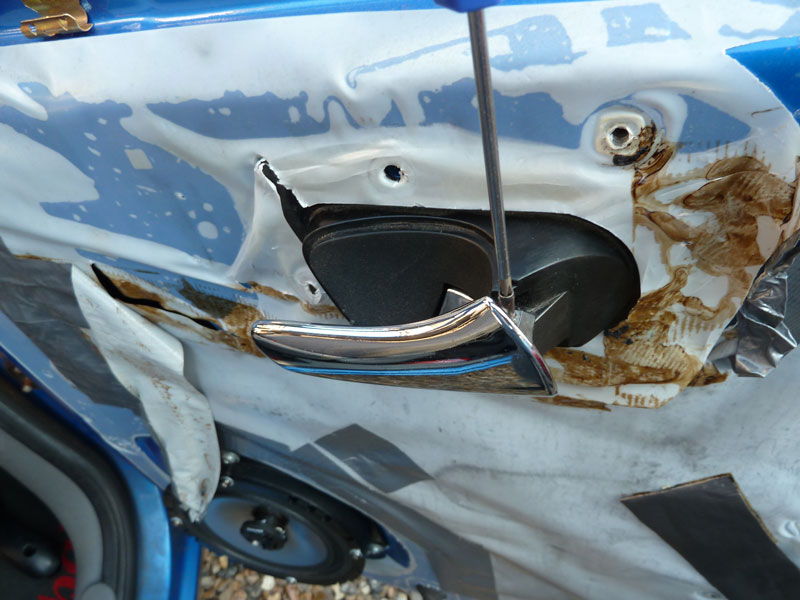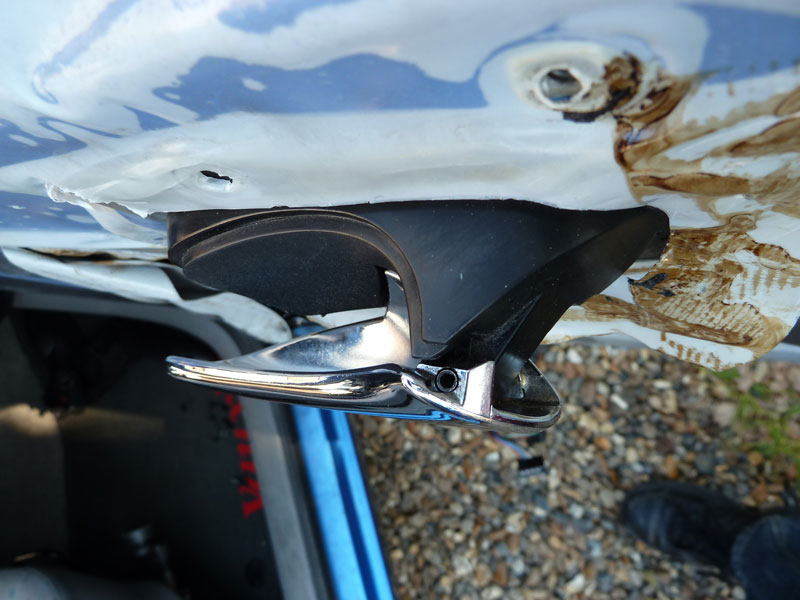 Section 5: Cleanup
Tape up the weathershield and replace everything onto the door.