This tutorial was written for a 1.0l 12v Corsa B (Envoy, X10XE), but will apply to all Corsa B's.
Preparation and installation was done over the course of a week, and most photos were taken during install but some I forgot to take so are after-shots. If there is anything I have missed or is unclear, please let me know.
Section 0: Getting Started
Parts Required:
Driver's Side Electric Window Regulator & Motor
Passenger Side Electric Window Regulator & Motor
Passenger Side Switch
Passenger Side Grab Handle Surround (With Hole for Switch)
Driver's Side Door Pocket (Holes for Switch Surround)
Driver's Side Switch x2
Driver's Side Door Pocket Switch Surround
Door Cards (Electric Window variety, no winder holes)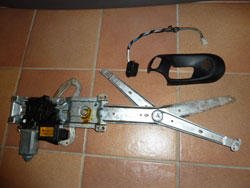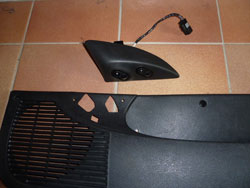 Tools Required:
Philips #2 Screwdriver
Large Flat-head Screwdriver
Drill, 8.5mm bit (Preferably HSS)
8mm, 10mm Socket Wrench
Riveter
8x Rivets (Ideally 4.8mm x 11.0mm, can substitute 4.8mm x 10.2mm or 4.8mm x 10.0mm)
Knife/Scissors
Tape
Now open up your door, unscrew and pull off the cable gland. If you have just 2 contacts inside, you have a lot more work ahead but it is doable (This tutorial covers this). If you have 14+ contacts inside, you shouldn't have any additional wiring to do and can skip to Section 2.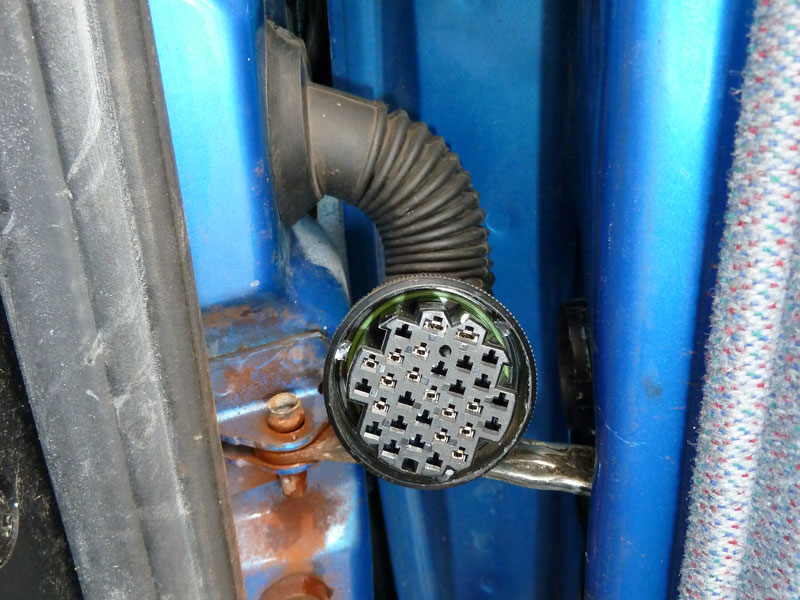 Basic Loom (Ignore the giant hole):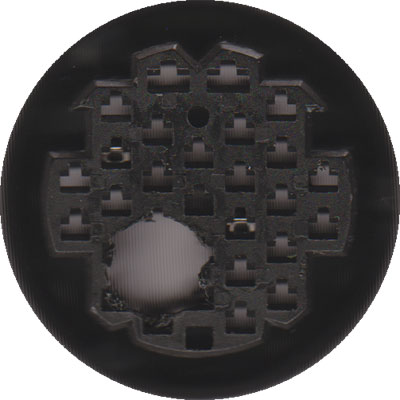 Advanced Looms:
Section 1: Basic Loom
Additional Parts Required:
2x Partial Car Loom
2x Door Loom
3x Fuse Holder (In-Line or Box)
1x 30A Fuse
2x 15A Fuse
1x M6 Bolt
3x M6 Nut (10mm)
30~50x Male & Female Fully Insulated Spade Terminals (Or your joining method of choice, not twist and tape)
2x Fork or Ring Terminals
1x Battery Terminal
30A Wire
15A Wire
6A Wire
Cable Ties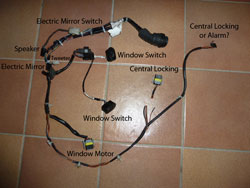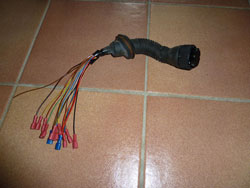 For the car loom, go down the scrappy and hunt around until you find a car that has the correct loom. Once you find one, cut it from the main loom preserving as much as you possibly can. I removed the glovebox and cut the passenger side as it went behind the kick panel, and cut it at the same place on the driver's side. This left me with ~10" of wire to use (Though some is hidden inside the cable gland).
My door loom (19 pins, 97-00 model) did not fully match my car loom (14 pins, 93-96 model), but they had 13 pins in common. Only 7 are needed for Speakers & Electric Windows, I also used an additional 5 for my after-market central locking (Hawk).
Code:
Colour			Use					Wiring

Brown (Heavy Gauge)	Earth					15A
Red   (Heavy Gauge)	12V Permanent				15A
Black			12V Ignition				6A
Blue or Yellow		Speaker					Existing
Brown/(Blue or Yellow)	Speaker					Existing
Grey/Green		Driver->Passenger Window Control	6A
Blue/Red		Driver->Passenger Window Control	6A
Additional Tools Required:
Torx 25 Screwdriver
Stubby Phillips #2 Screwdriver
Wire Cutters
Wire Strippers
Crimping Tool (Ratchet Type Preferred, much easier and more reliable)
Section 1.1: Permanent Live Feed from Battery
Remove your glovebox, on non-aircon models there is 5 screws and then it just pulls out. If you have a shelf, remove that too. You should now be able to see a large grommet in the firewall.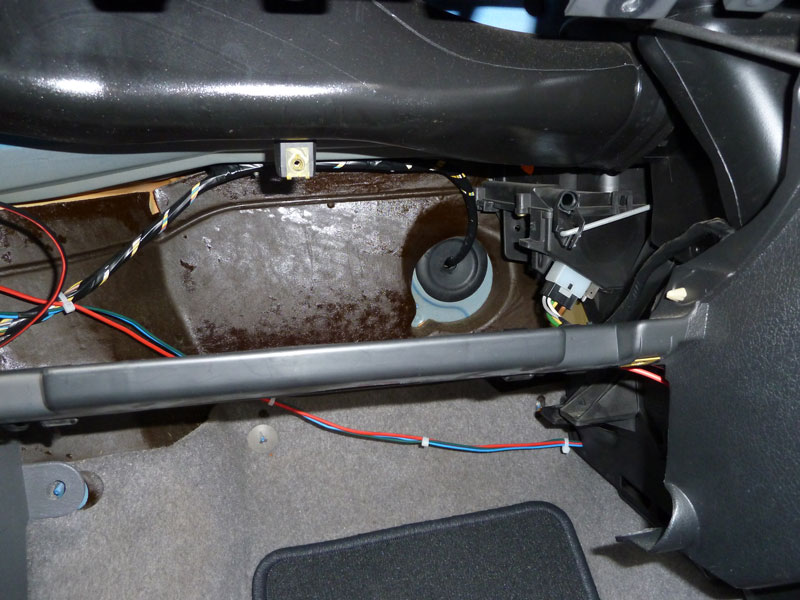 Carefully push your Phillips #2 Screwdriver through this into the engine bay, at some point you'll pierce the rubber on the other side and leave a small hole.
Pop the bonnet and check, if you're through remove the screwdriver, and reinsert it from the engine bay.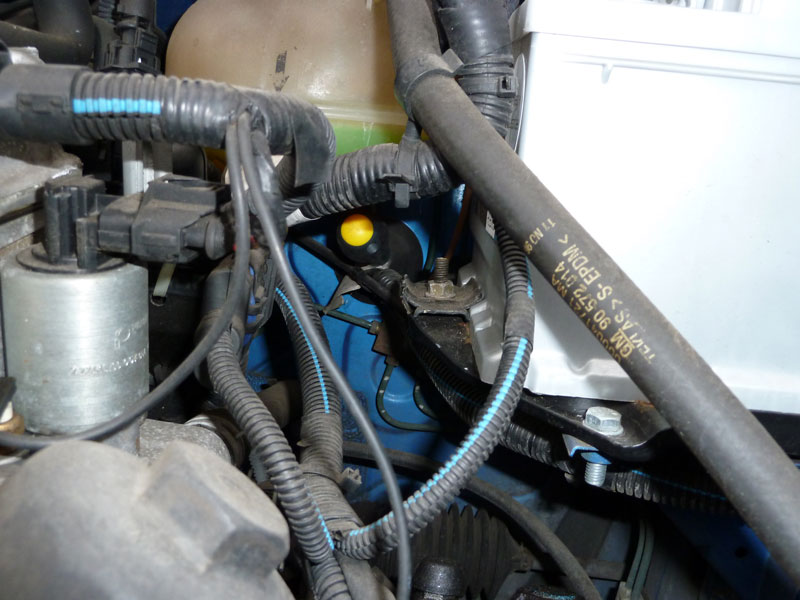 Tape your 30A cable to the end of the screwdriver, I first applied 2 pieces of tape and it still snapped
alm: Be generous :thumbs_up: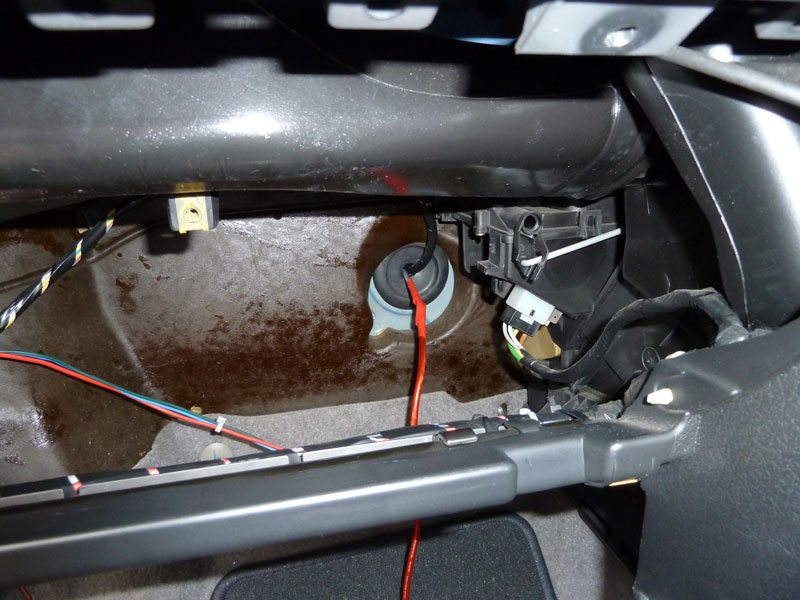 Pull through enough wire until you can safely reach the battery and tie it down. Trim your cable ties so that they won't get caught in anything.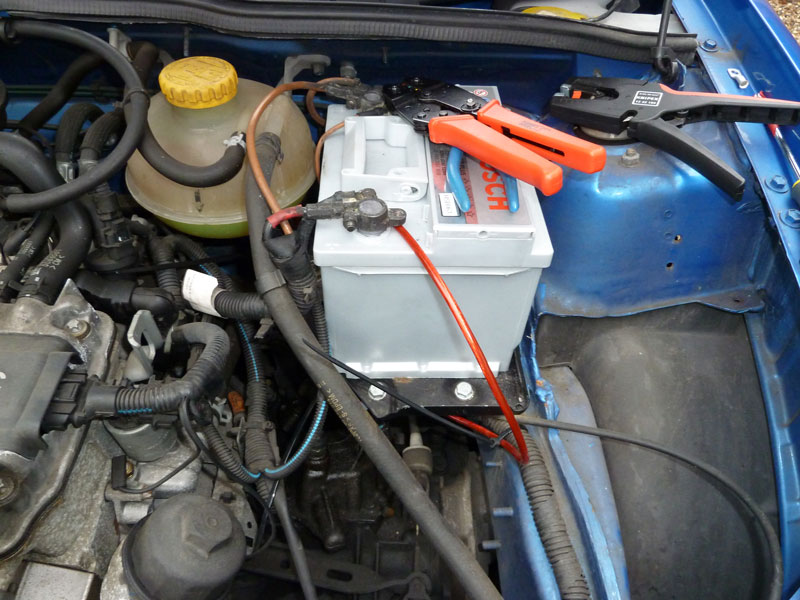 Cut and Crimp your 30A wire to the battery terminal.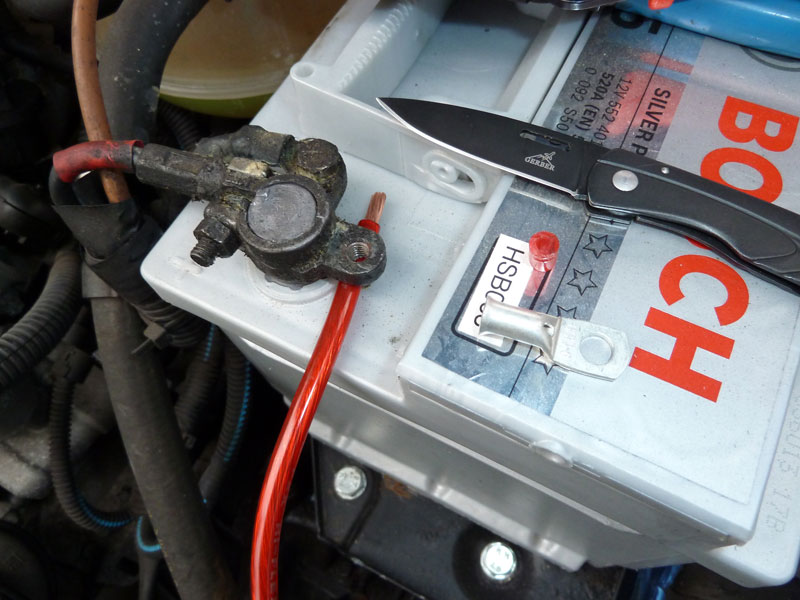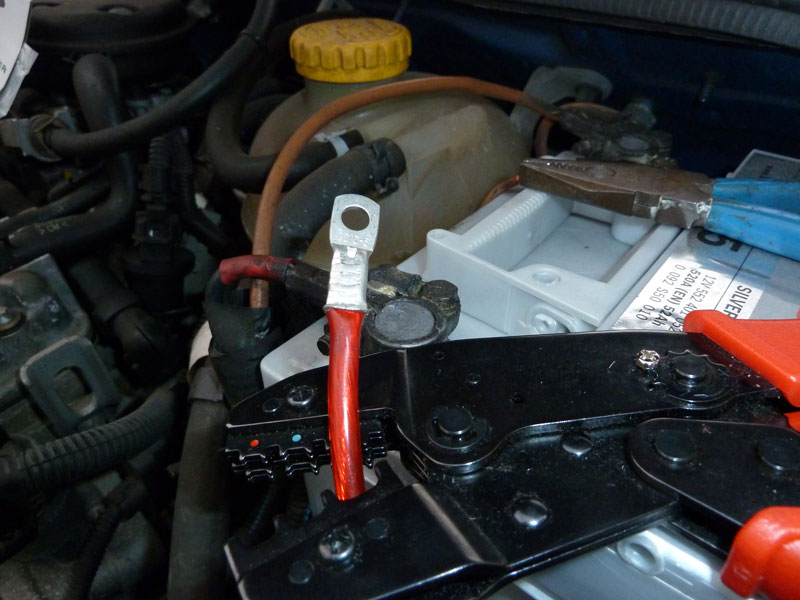 At this point my bolt was far too long.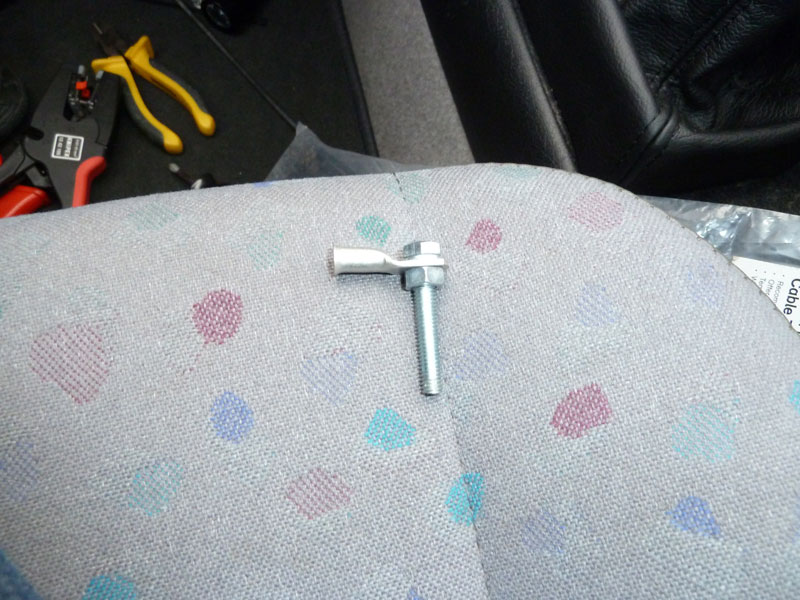 Cut it down to size
Bolt it to your battery's positive terminal.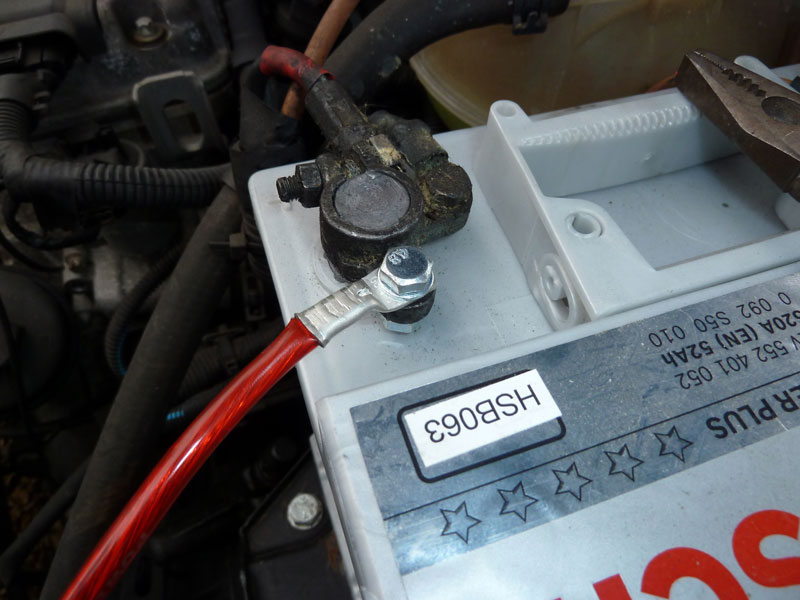 Cut down the cable to size, and connect it to your fuse box/in-line with the 30A fuse. From this, run two 15A cables to your box/in-line 15A fuses.
Mine is located behind the passenger side kick panel (One Torx 25 behind a small piece of plastic along the door sill, one Philips #2 up high.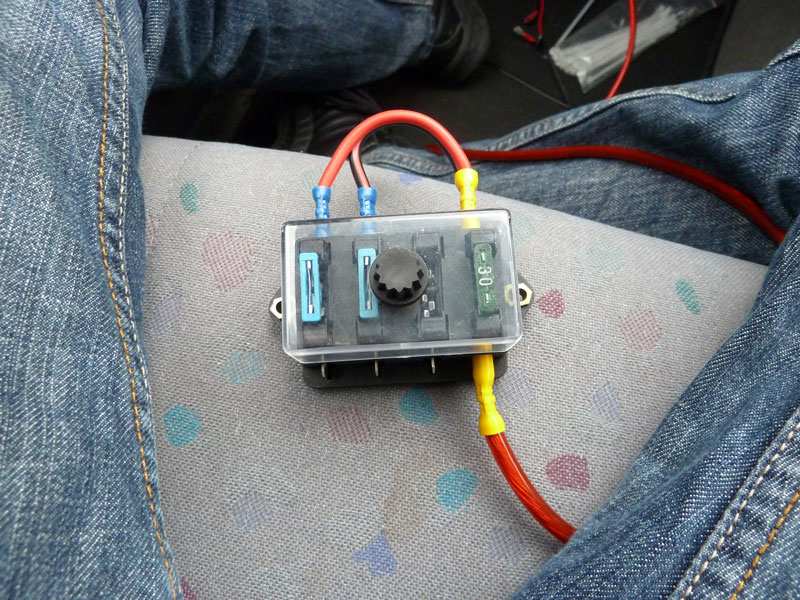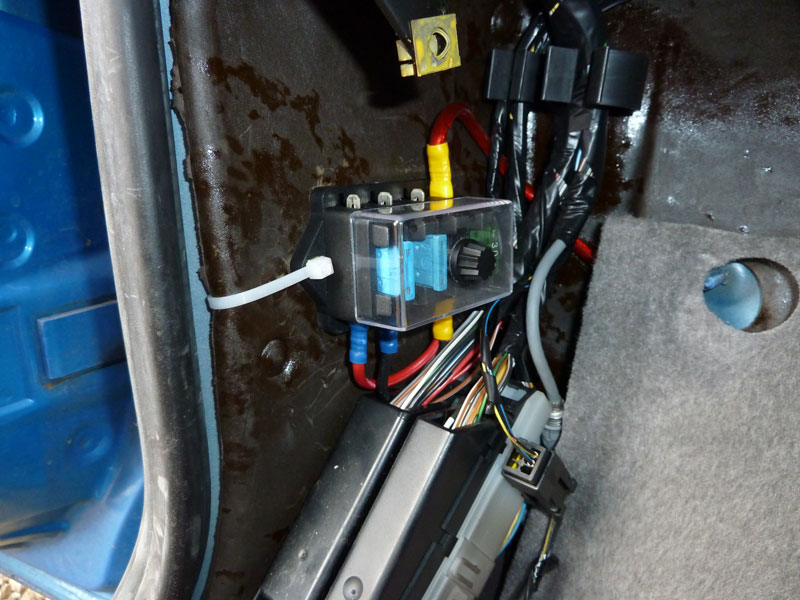 Section 1.2: Fitting Car Loom
Pull out the cable gland from the car body, peel back the rubber and cut the two speaker wires. Mine also had indicator wiring running through it that had to be cut free, my donor loom did not have this second sealing grommet.
Crimp the necessary terminals onto your donor car loom, and insert it into the car. Mine has more terminals than you may need for just speakers & windows, as I am running central locking through it too.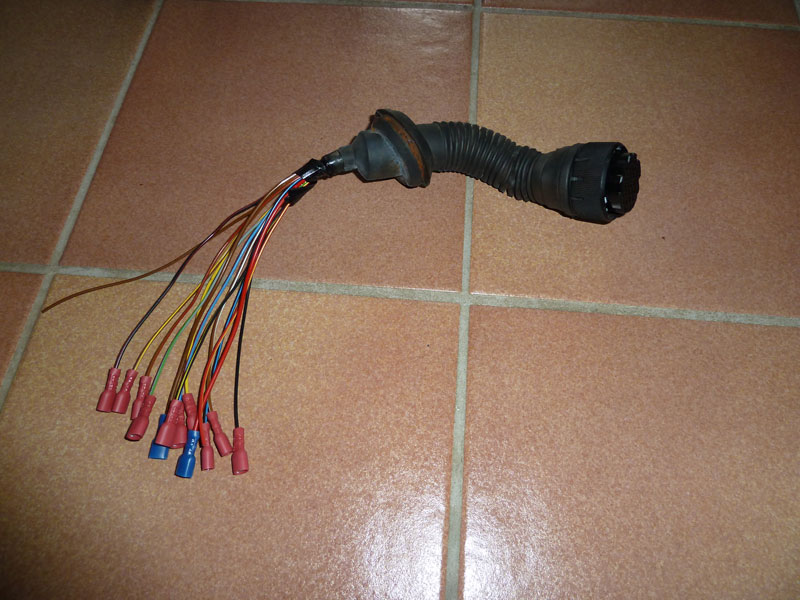 Run all your wires along the path of the main loom, along the bar where the glovebox sits and the fuse box cover clips in. You may need a long rod to pass the cables through the middle of the dash, just above the radio.
Before connecting wires, I advise you trace them to double check they are correct with a multimeter. I am using the specified colours in the wiring diagrams, so they
should
match.
Crimp and reconnect your speaker wires. This is Blue or Yellow, and Brown/Blue or Brown/Yellow. Check your speakers work again.
Connect Red (Heavy Gauge) to each of the 15A fuses from earlier using 15A cable.
Connect Blue/Red on one side to Blue/Red on the other. Do the same for Grey/Green. (6A cable).
Connect Black to an ignition live, this is easiest to splice off the black wire on the cigarette lighter (4x Phillips #2 Screws to access). This is used to light up the window switches, and send the control signals. For this I used 6A cable.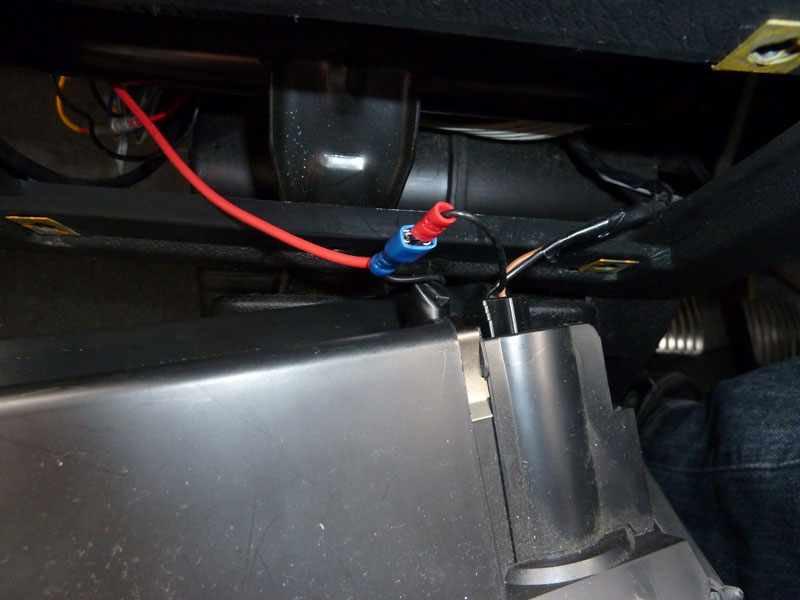 Connect Brown (Heavy Gauge) to a ground connection. There is an M6 thread right of the fusebox, and left of the passenger heater vent. Use 15A cable, and connect to this using a ring terminal if you can. Mine weren't big enough, so you can cut down the middle and enlarge it, or bend a fork terminal into a large ring. Secure them with a 10mm nut.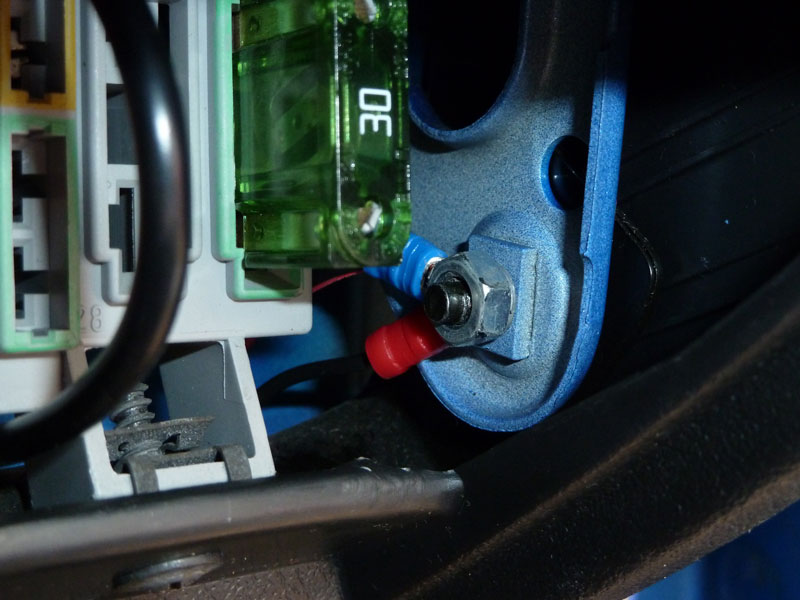 Finished Driver's Side Loom: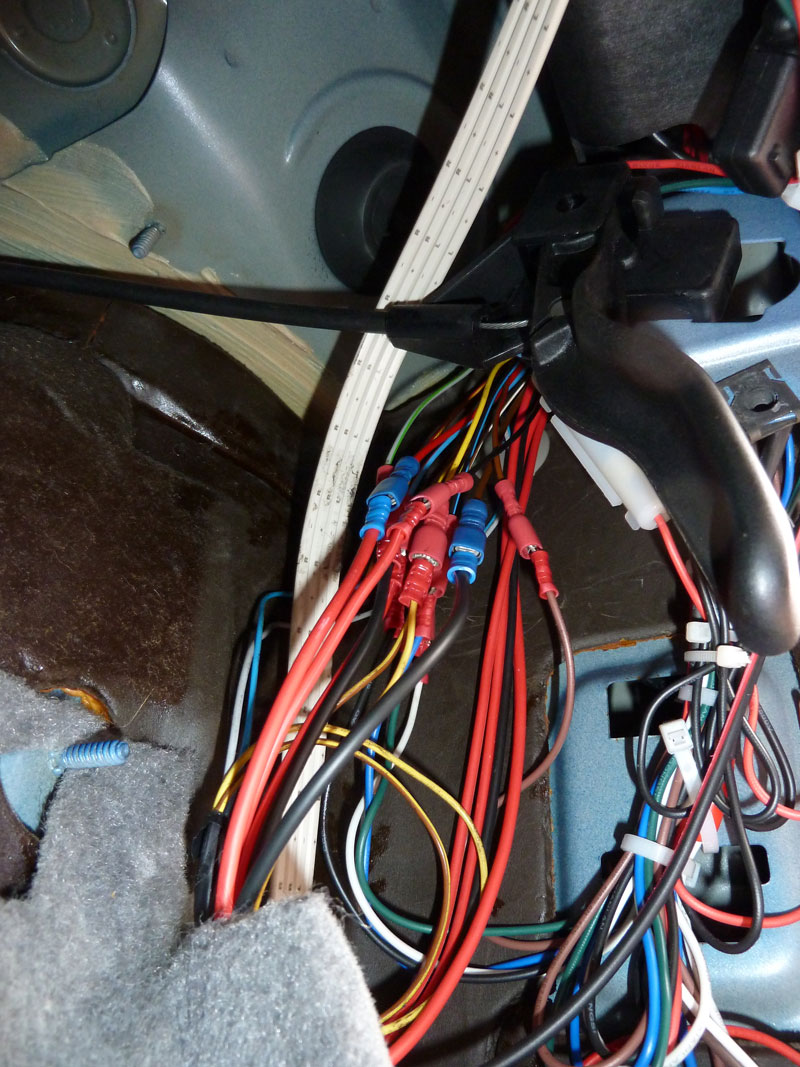 Finished Passenger Side Loom: