This tutorial should help you remove your rear trim On a Vauxhall Corsa C. It's an easy process, but can take a while.
Tools
Screwdriver
T40 for rear seat bracket mount
T25 for various screws in mount
T50 for seatbelt screw
Ratchet(Only thing what would let me use my T50 bit)
Electric screwdriver (Optional)
Spare blue trim clips, about 18p from Vauxhall. They break easy but none have broke on me yet.
Steps (Step 1, 2, 3, 4 etc)
Each step must be as descriptive as possible and pictures must be included where necessary.
Step 1
Here you can see a very messy boot and on the left the rear trim. Push your seats forwards like mine to make more room for yourself. I suggest you remove your boot light now, you will need to take it out anyway and you might get a nasty burn like me otherwise
Step 2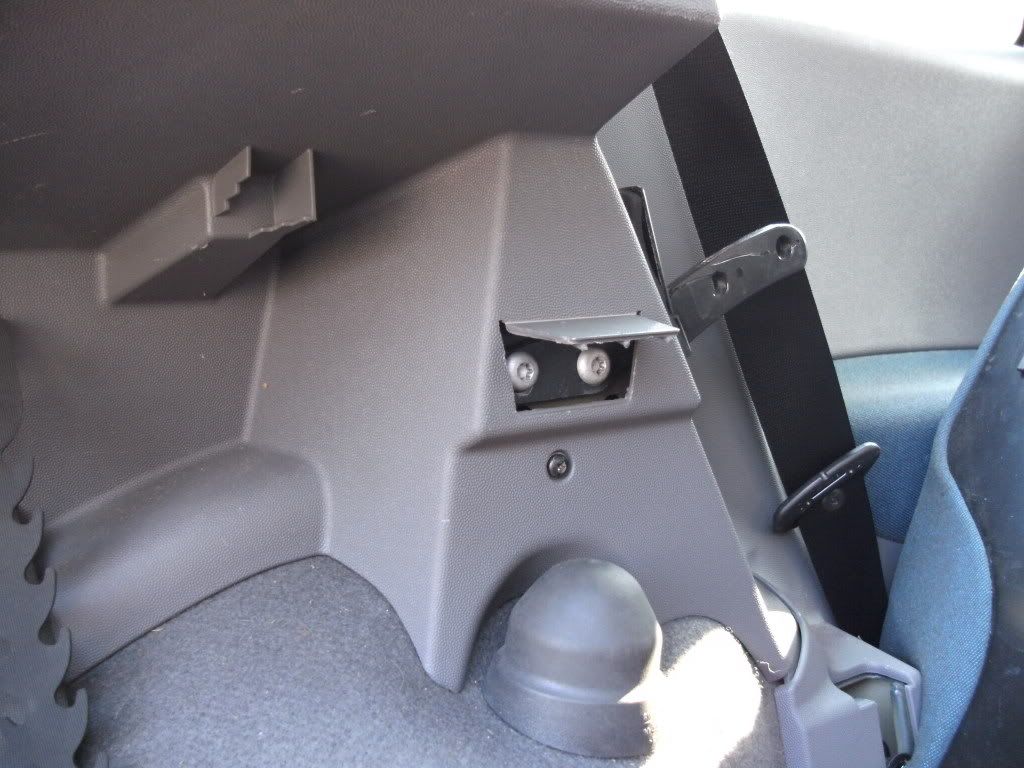 Open the flap which houses the bracket for the rear seats and attach your T40 bit to your screwdriver, screw both of these out and put the bracket and the screws to one side
Step 3
Remove the 4 torx screws here with your T25 bit.
Step 4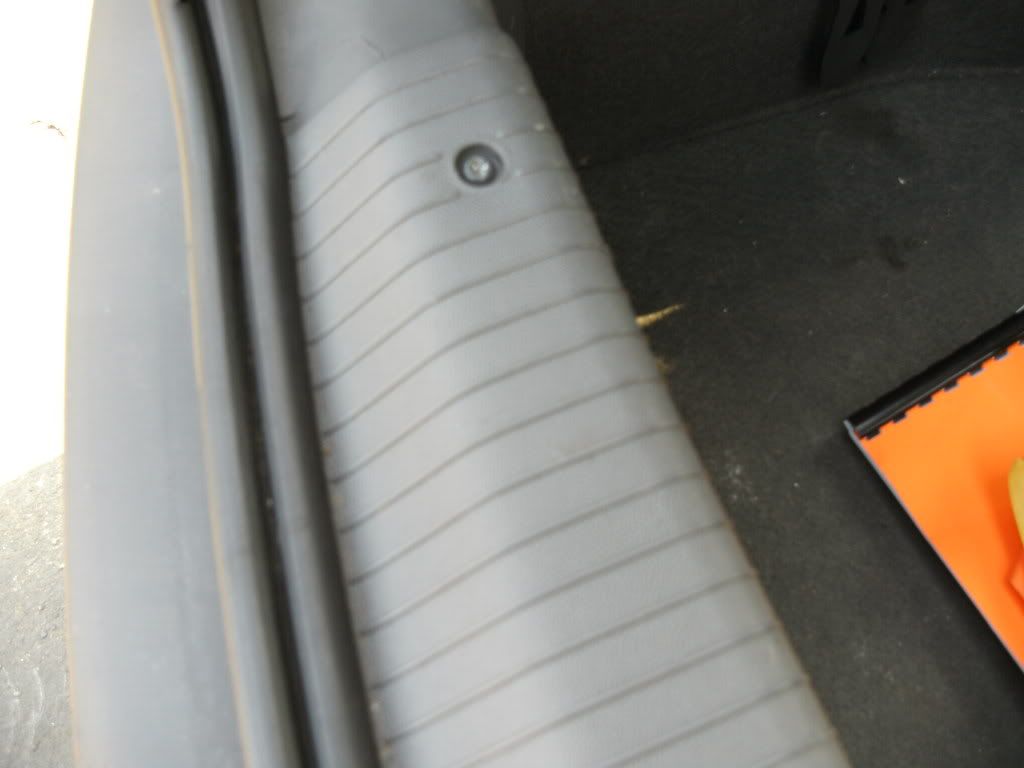 Next I remove the trim at the bottom here. Again use your T25 bit and put to oneside.
Step 5
Get your ratchet (Or if you have a screwdriver what can hold the T50 bit) and put on the T50 bit. Take out the seatbelt bolt and push the bracket down to the end of the belt.
Step 6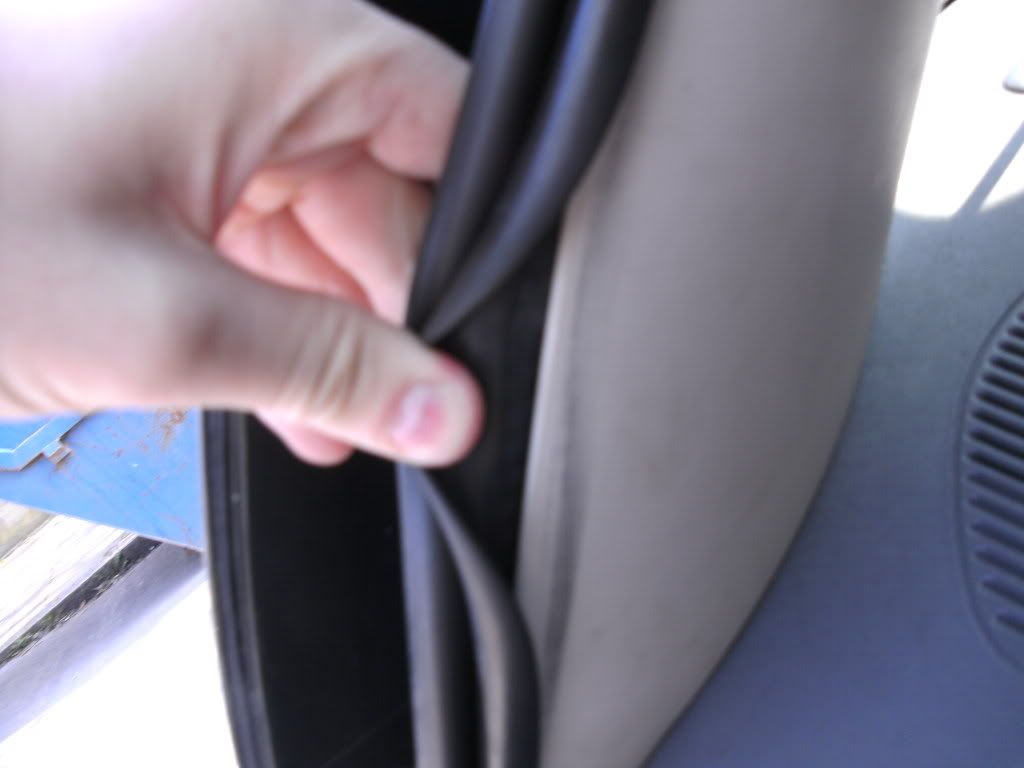 Pull back the rubber strips and then begin to carefully pull out the interior trim. All you're doing here is pulling the clips out from the body, they make some noise, don't worry just be gentle
. Place it to oneside and put on any broken clips now for late.
Picture of out trim:
Step 7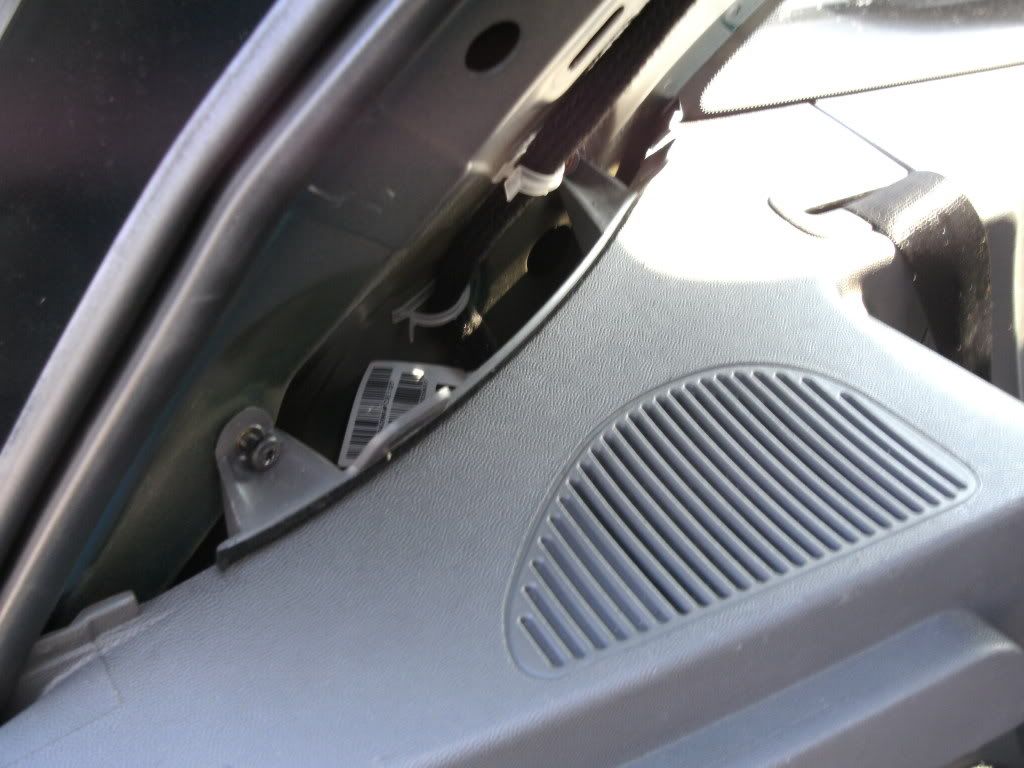 These are the last 2 screws to remove, they're T25 again and come out easy. Unhook the speaker connector and lift out the trim.
And you're done!
If you take off the otherside (same process, no boot light though) you can access the petrol flap servo if it has fallen.
Petrol servo location:
Removing the trim should let you do the following things:
Access Rear Speakers
Add/Remove Parcel Shelf Mounts
Access fallen petrol central locking servo
Get to boot light wiring
Cost
If you have tools and bits there is no cost at all. I needed a T50 bit, that cost me £4.00.
Also the blue clips as mentioned can break. They cost me 18p each.