How To: Remove Rear Arches
In the following tutorial, you will learn how to remove the rear arches from your car. This could be done for numerous reasons such as for spraying to match the colour of your car. Note that mine have already been sprayed and were removed again as I fitted a new rear bumper so thought I'd make a quick tutorial this time.
This is my first tutorial so hope its easy to follow - process is straight forward enough anyway :thumbs_up:
Tools
Ratchet
10mm Socket
Extension bar
Angled Extension
Guide
Step 1
The rear arch is fixed to the car with 6 plastic nuts. Have a feel behind the rear arch first and locate all 6 of them. Note that you may have to remove muck and road dirt to get to some of them - mine were covered. The pic below shows roughly where the nuts are:
And this is what the nuts are like: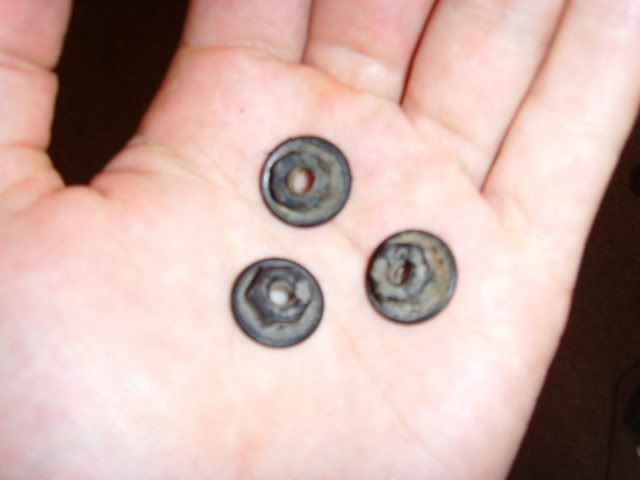 Step 2
Using your ratchet and 10mm socket (extension bar is recommended aswell) take off all 6 nuts from behind the arch. The one at the bottom front of the arch is the hardest because there isn't much space. This is where I used the angled extension to get in at that one. It may be easier to jack the rear of the car up but I don't have a jack so I did it this way and didn't have any problems - choice is yours!
Step 3
Now slowly remove and wiggle the arch free. The arch is also held on by a white plug thing at the end closest to the rear bumper, but arch will easily come off. Once the arch is off, this is what you'll be left with:
Step 4
Once you have the arch off flip it over and check that all the little bolts are still attached to the arch. Some of mine dropped off when arch came off so I sorted this by using super glue to put them back in place and left it overnight to dry. In the pic below you'll see 2 small shiny areas where glue was used to glue 2 bolts back in place. You can also see the white plug thing which helps hold arch on:
Step 5
Repeat process for other rear arch.
Step 6
Now do with them what you want - whether its spraying them to colour code them with the car or even binning them to replace them with brand spanking new ones!
Step 7
Refitting is easy enough. Just place arch back in position starting at the end closest to the rear light and then put nuts back on and tighten.
Result
I took mine off the first time to colour code them and this is the result: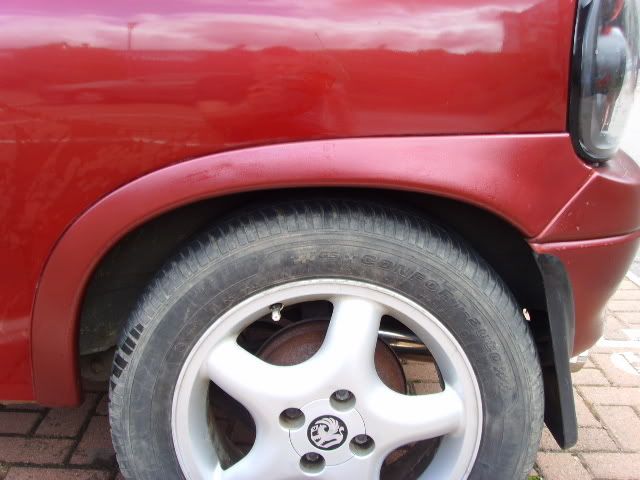 Cost
Assuming you have all the tools then this part will cost you nothing. Its what you decide to do with them that will decide how much you need to spend whether its spraying them or replacing them etc.
Hope this tutorial helps some of you :thumbs_up: