Morning everyone! I was prowling the site last week and i realized that i have been a member for over 6 months but ive never posted any proper threads with pictures of my car and had any feedback on it! I Yestersday on my day off from work i decided to get my act toghter and clean and car and take some pictures so i can post them up for you! Please tell me what you think good/Bad points and if you like it!
I Bought The car and this is how it looked in the dealerships yard. Im sure you can all spot the differences as you scroll down, I will list all the mods as i post pictures and will give a list at the bottom of the page and explain a few more things for you all.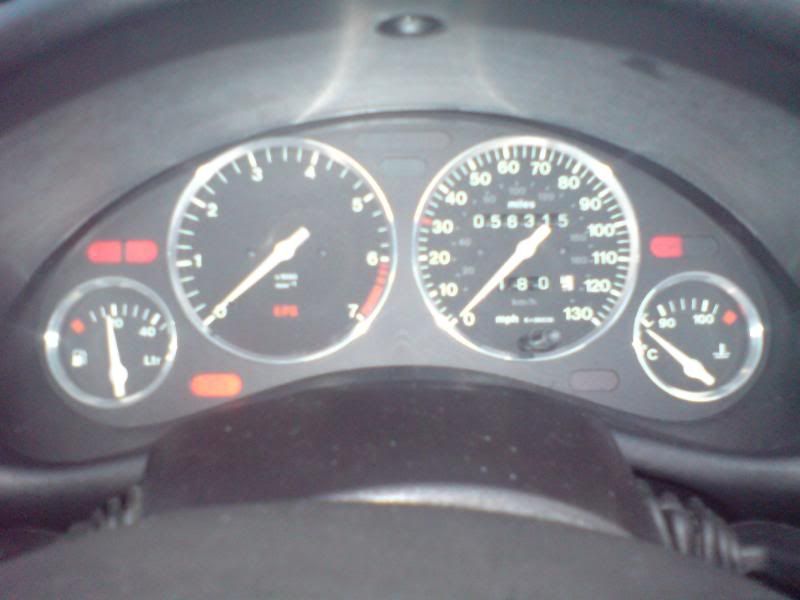 ]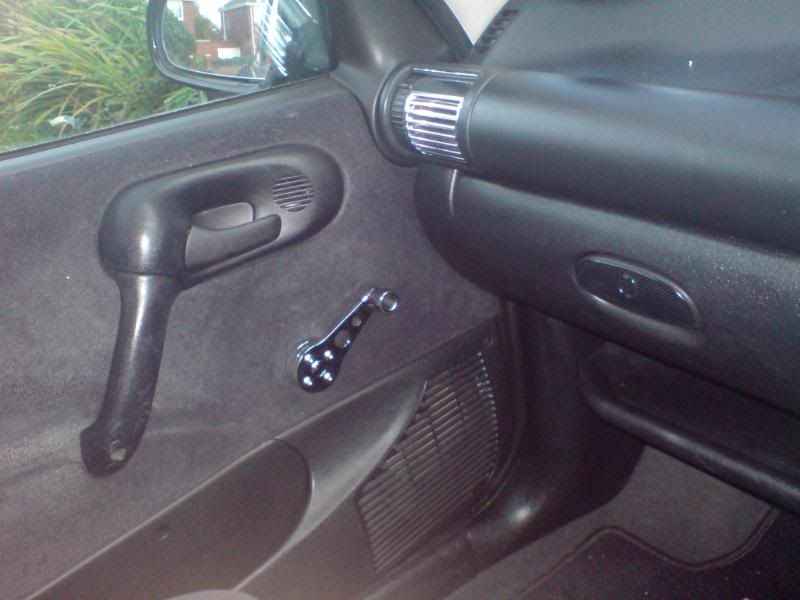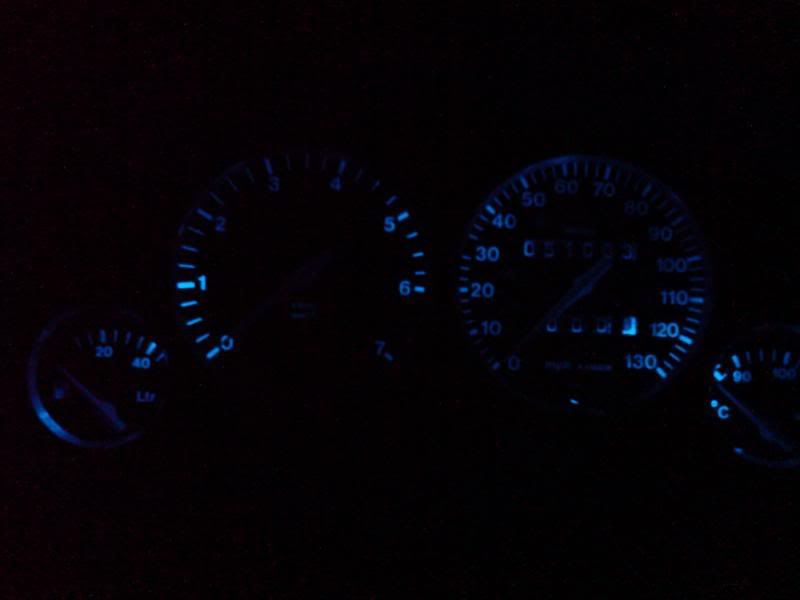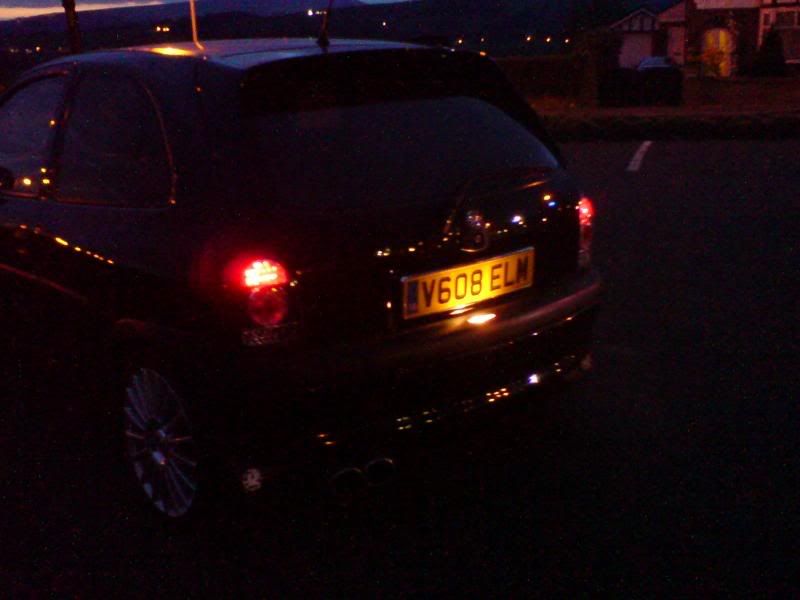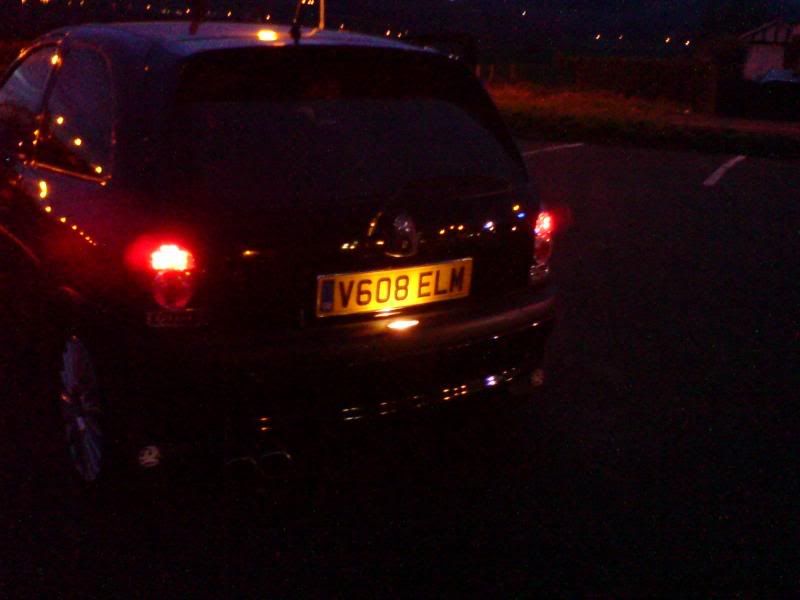 What Has been done to the car since it was bought completely standard:-
Exterior
*Double Projecter Angel Eyes (Not That Nasty Cheap ones)
* Rear LED Techno lights*
*lowered 35 mm on Ebaich Springs*
* 16Inch 8 Spoke TSW Alloys*
* Yokohama Low Profile Tyres*
* Vauxhall Embedded Valve Caps*
* Post Box Red Front Calipers*
* Post Box Red Brake Drums*
* White Led Touring Lights on the bumper*
* White Led Washer Jets* (Wired to the side lights)
* Semi De Badged Boot*
* Full straight through scorpion stainless steel exhuast* (Compliments of LMF Vauxhall)
Interior
*Custom made car mats*
* Chromed Sports Pedals*
* Chromed Air Vents*
* Chromed Window Winders*
* Custom Vauxhall Handbrake* ( From RichBrook)
* Custom Chromed Vauxhall Gear Knob* (Also from Richbrook)
* Chromed Gearbox Surround*
* Carbon Fibre Effect for the centre console*
* Blue Light Led Centre console*
* Blue Street Glow Neons mounted in the footwells* (Wired to the side lights and independaly switch on or off)
* Blue Led Bulbs for the speedo/Dash*
* Blue Led Inside Light*
* Chromed Speedo Rings*
* Full New Sxi Interor including the head lining*
* Rear Tinted Windows*
* Hand Made Custom Stealth Shelf*
* Jvc Head Unit with Ipod Connection*
* Alphasonik 6X9's*
* Parrot Hand Free BlueTooth Kit*
* Sigma Cat 3 Thatham Alarm + Immob*
Welll thats my car i had some very big plans for her but then me and my Girlfreind decided it was time to bite the bullet and get saving for a deposit for a house. The only other mod to go on it now is my Xeon Headlights That im gettin For Xmas!