Right i got my corsa at the begining of may of my mate. When i got it the paint work wasnt at the best, but abit of polishing brought it up a treat.
Thought id add its done 93K miles and the engine runs sweet.
When i got it, i didnt really have any ideas of what to do. So i started by removing the "spin" stickers from the side. And had a wheel trim missing so bought a new set form the car boot for £10. lol
Also the arches were grey and faded, but used some flash dash from halfords and it looks sweet.
How it was with stickers on side and old trims.
Then attacked the stickers with a hairdryer :laugh:. and changed the wheel trims.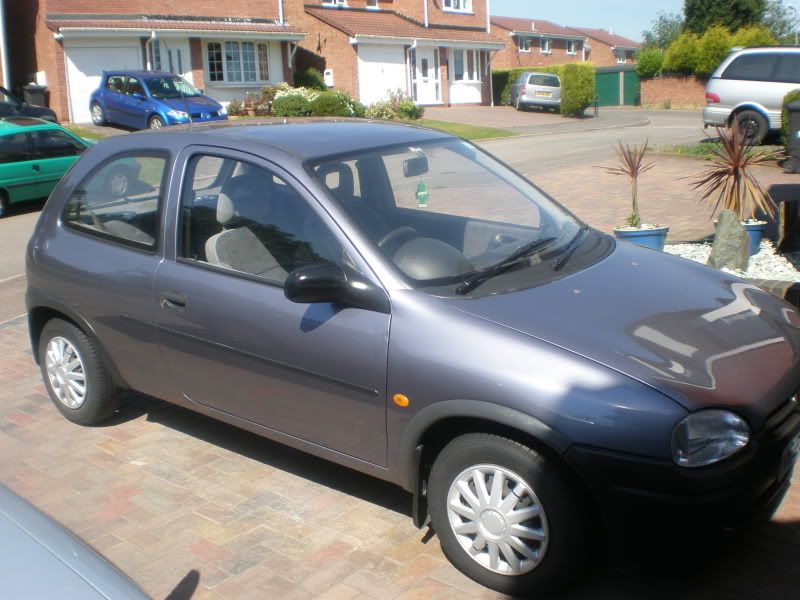 Then bought some Vauxhall mud flaps of eBay and fitted them straight away. Only took about 5mins.
Thats what ive done so far.
Things to be done in the next few days
Clear side repeaters. Done
Fully de-badge rear.Done
Neon bulbs for interior light and rear number plate light.Done
Not sure about this.
Removing side strips. Im in two minds whether to do it.
Done
Future Plans
Post 97 bumber and slatted grill Done
Paint all plastics BlackDone
Also maybe some Astra 15" wheels or similar. Done
New back box.
Smooth bumpers.
Marea wiper or Punto wiper. Done
Any other mods you would recomend.