Discussion Starter
·
#1
·
So as some of you will know, I've been a member on here for a few years and previously had a Corsa B .COM 5 door. The progress of that car can be seen here:
http://www.allcorsa.co.uk/forums/showthread.php/corsa-b-com-29948.html?t=29948&highlight=.com
So towards the end I got a little bored of the Corsa, and also wasn't happy that I was paying so much running costs and not getting any enjoyment out of it. I've always liked Peugeots, and decided to look for a 106 Quicksilver. The running costs should be almost identical to the Corsa, but with slightly more power and a better ride.
After a few disappointments in terms of arranging viewings for cars, I came accross this Quicksilver. It was on ebay for £950, and didn't sell so I decided to have a look at it. It's done 70k, with some service history. In the last 6 months it's had a few parts changed - driveshafts, droplinks, full exhaust, discs etc. Underneath it is immaculate - as clean as I've ever seen a 106. There were a few issues with the bodywork - the passenger side specifically is quite bad. But I'm not afraid of a bit of grafting, and as I have a mate who's a professional sprayer and has his own booth I should be able to repair it fairly cheaply. At least all the important bits are clean. And another massive bonus for me was that the car is completely standard - even down to the wheel trims and radio! I finally got him down to £850 with 6 months tax thrown in, which I'm very happy with.
My plans? Well for now I'm going to concentrate on tidying her up. I have been looking into buying a replacement door and wing, but it would cost more than materials for repair, and if I repair it at least I can do it all properly including the rear bumper, wing mirrors etc. So it'll probably be a fill and spray job over summer. As I'm adhering to a student budget, it might be a long-haul project.
I'm planning on keeping it as standard as possible, although maybe with a touch of OEM+. I've already sourced some 14" nimrods which should be on their way. A slight bit of kerbing, but I've refurbed a few sets of wheels before so that will probably be another project over summer. I've also fitted bright white smd led sidelights, and osram nightbreaker plus' which I had on my Corsa. But they'll probably be the only mods for a long time. I want it to be an understated but really immaculate model.
If anyone has any suggestions or comments - particularly cheap, OEM mods - then please let me know!
Few pics: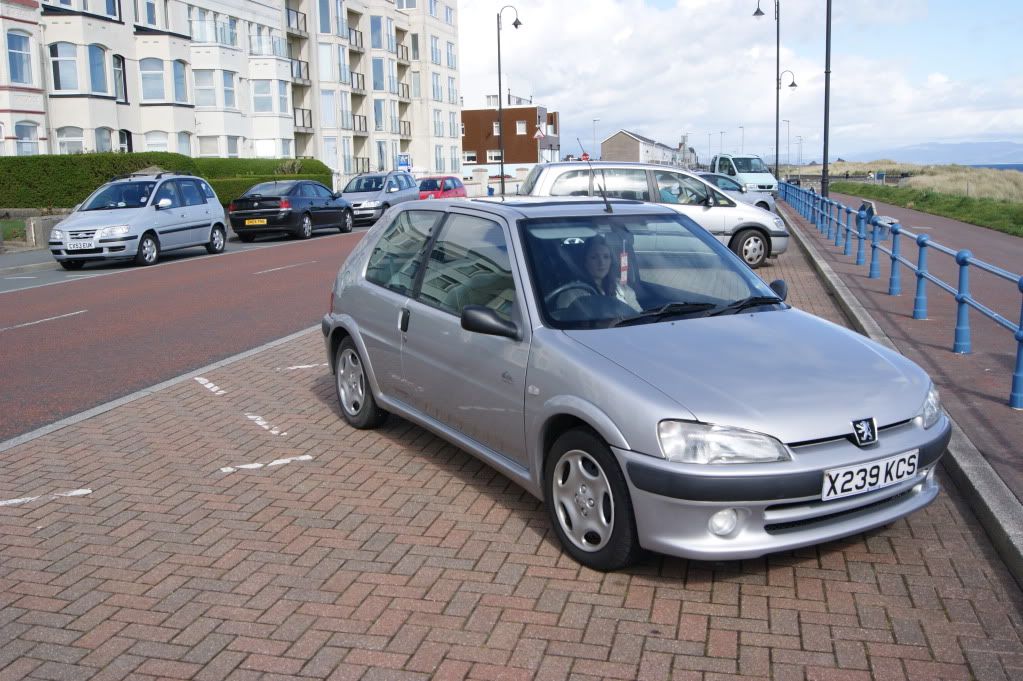 And the damage: