Had this car a week and a half now, Corsas MOT was due and didnt have a chance in hell of passing without a fair bit of work. As luck would have it my Tax rebate showed up just in time and the search began for another car. Ive wanted an mx5 since my dad let me drive his on a trackday earlier in the year:thumbs_up: had a lot of fun out on the circuit and had the back end out a few times when overdoing it through the corners (not to mention the occasional spin
alm:.) :laugh:
i found this advertised on ebay its a 1992 uk model and has 123k miles on it, extensive service history and receipts including mot history. all for £995 with 12 months MOT
so far all ive done with it is give it an oil and coolant change.
there are gearbox oil, diff oil and spark plugs on the way
plans are to keep it fairly standard but stiffen up the suspension and improve the already impressive handling,
piccie time :thumbs_up: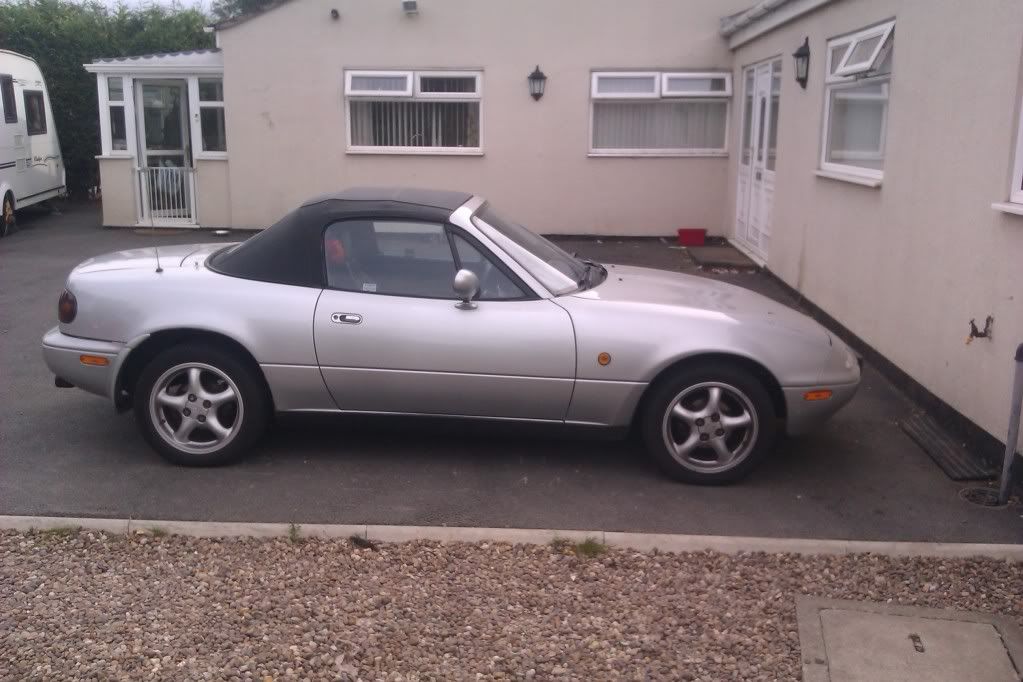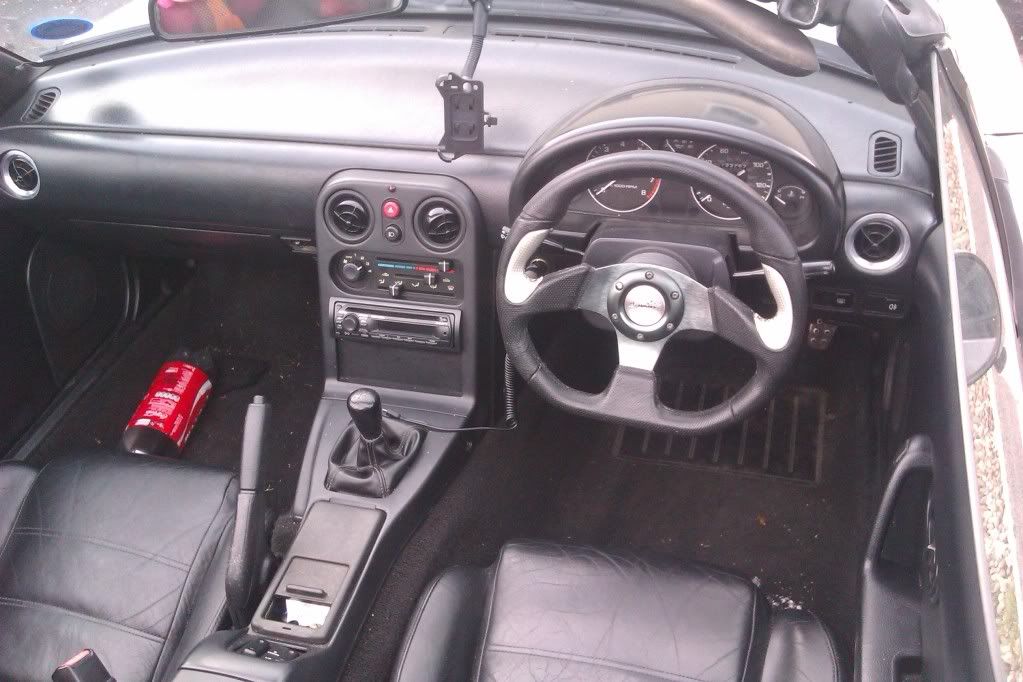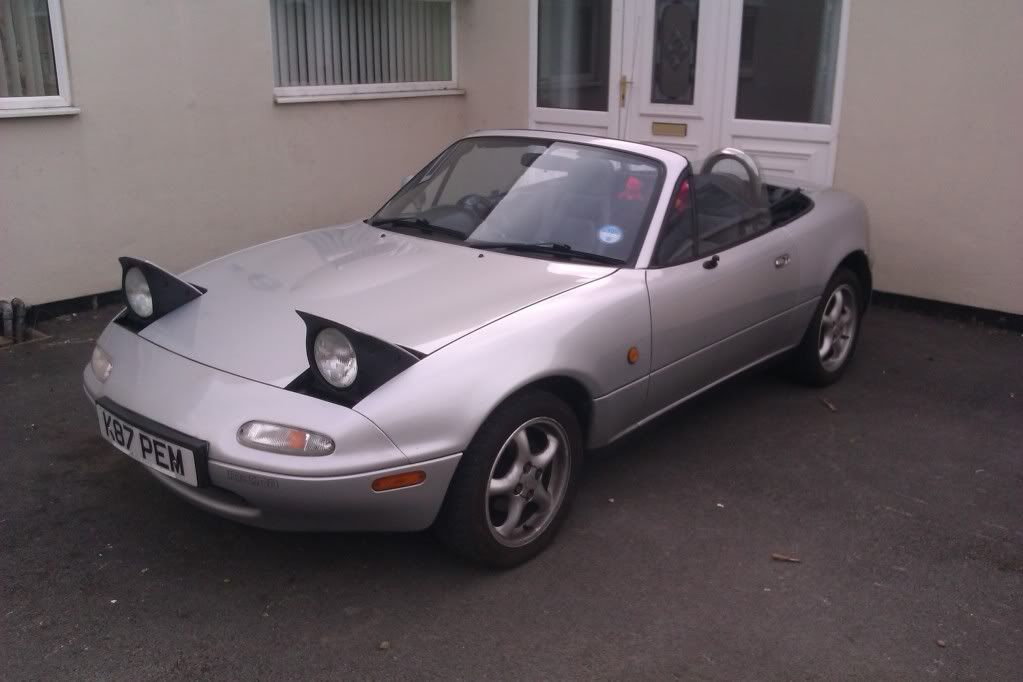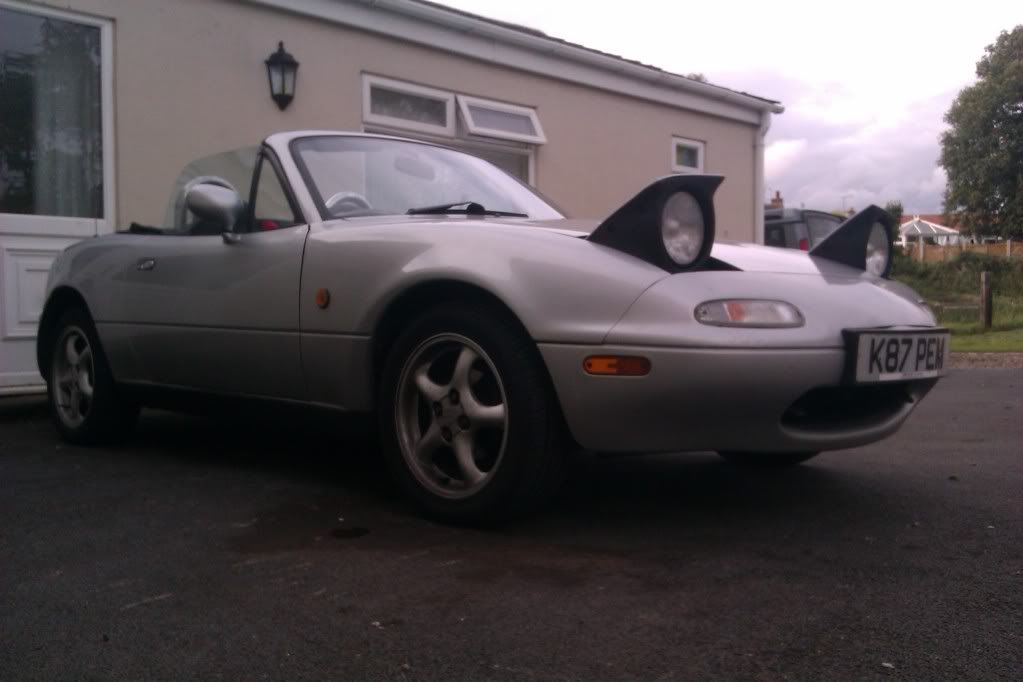 The bad bit