so as people who read my rather short corsa project thread know, the corsa is practically dead, and need a car for work, so on saturday went round looking for a car, found this peugeot 106 for sale for an ok price, came with a full years tax, mot and was recently serviced.
only photo's i have at the min: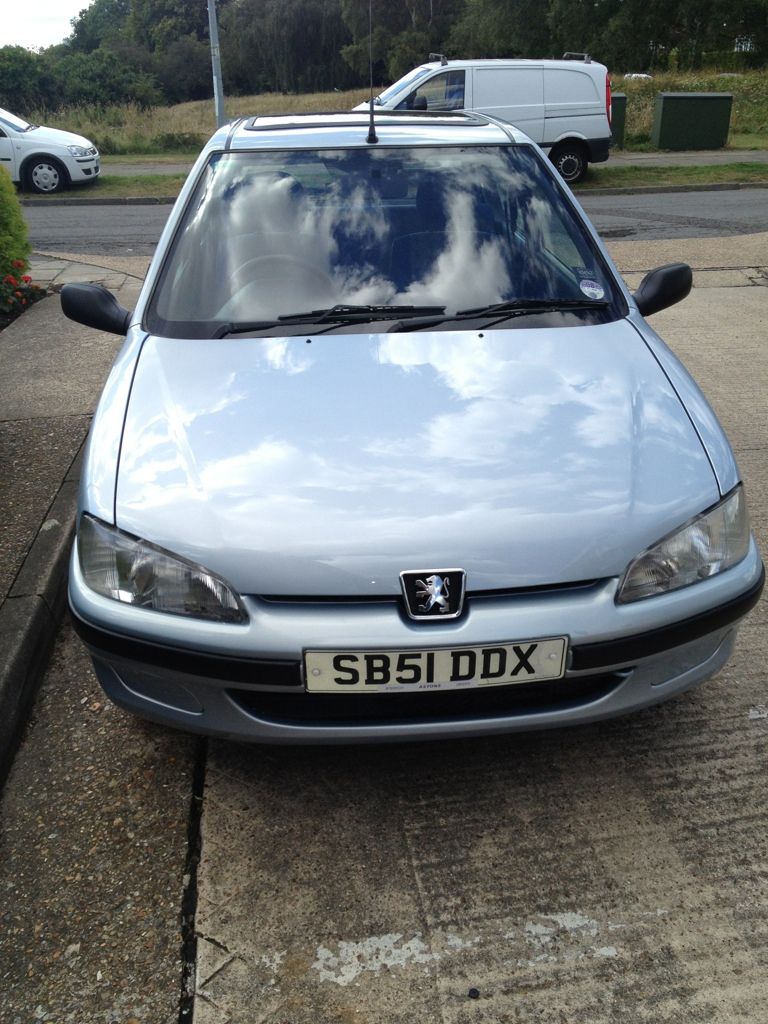 yes i realise the bonnet is slightly open, took the pictures before having a check under the bonnet.
handling, comfort, acceleration etc etc are all such an improvement over the corsa, definately glad i got this tbh.
plans are:
- wire in the 6x9's
- sort out the paintwork scrapes/scuffs
- spray the plastics and front badge gloss black
- colour code mirrors
- alloys of some sort
- upgrade the brakes
- lower it 40 or 60mm
- shorter aerial
- wind deflectors
- light tint rear windows and lights
- possibly de-wiper
- foglights
- exhaust
- spoiler
- carbon wrap a few interior parts
- 4-2-1 mani
- fix indicator stalk so can use full beam
- brighter front lights
- cone air filter
possibly more...